It's safe to say that motorcycle helmets are the most protective piece of gear you can wear while cruising the open road. They save lives, keep you well protected, and some of them can make you look cool too. It's important to know that not all helmets are the same though. Some helmets are small, medium, large, for petite or larger individuals, etc.
The last thing you want is a helmet that doesn't fit right, especially if your noggin is larger than average. If your helmet is too small, it could be difficult to remove in the event of an accident. If it's too large, it can fall off and not properly protect you. All the different sizes and options may have your brain aching. Not to worry though!
We've taken the legwork out of it and found some of the best motorcycle helmets for big heads.
Top Motorcycle Helmets For Big Heads
| | | | |
| --- | --- | --- | --- |
| Helmet | Sizes | Price | Type |
| HJC | XS-3XL (20"-26") | $149-$214.99 | Full Face |
| Vega | XS-XXL (20 ¾- 51 ¼") | $114.99-$133.98 | Full Face |
| Bell | XS-3XL (20 ⅞"-26") | $139.95 | Half |
| TORC T50 | XS-XXL (20 ⅞" – 24 ¾") | $109.99 | 3/4 Open |
| Daytona | XS-4XL (19 ⅛" -27") | $67.22-$144.86 | Half |
Best Motorcycle Helmet For Big Heads & Tall
We chose the HJC Full Face Helmet as our best overall because it has a maximum size of XXL and is one of the most reliable helmets on the market.
We are users of the HJC helmets and we've never had an issue with them. They're durable, comfortable, and come in a variety of sizes and colors. This particular helmet features an advanced polycarbonate compact shell. Under the shell is a multi-cool, moisture-wicking comfort liner.
These HJC helmets are D.O.T. and SNELL approved. This means that they're approved for use by the Department of Transportation and have received the Snell certification and are recognized by every major racing body. If any helmet has these stickers on them, you can rest assured knowing you're well-protected. The D-ring with adjustable chin strap aids in your protection as well.
An issue that many people have is that when they're wearing their helmets, the lens fogs. This helmet has an optically superior anti-fog lens prepared 3D face shield that blocks 95% of UV rays. You'll always be able to see out of your lens. Overall, the helmet offers comfort, is lightweight, and uses advanced CAD technology.
What We Like
Fits large heads
Available in a variety of styles
Moisture-wicking comfort liner
Shield blocks 95% of UV rays
Snell and D.O.T approved
What We Don't Like
May have to order a size up
If you've got an ultra-large head, this helmet will suit you well. The sizes include 3XL, 4XL, 5Xl, and 6XL and are designed specifically for those with large heads and cheeks. The ventilation system in this helmet includes 3 closable intake vents that allow maximum airflow out and keeps from letting wet weather in.
There are valuable enhanced features that you'll be sure to enjoy. The liner is washable/replaceable and is comfort tech wick-drying. Additionally, you'll have the added safety of a secure D-ring strap. It also has an aerodynamic shell and a quick-release pivot shield. The unfortunate thing that sets this helmet aside from our top pick is that the visor doesn't have the anti-fog feature.
Lastly, this helmet has a built-in high-density channeled airflow EPS liner for ideal impact protection. It's DOT and ECE approved. It's a great helmet for all riders alike including sports bikes, motorcycles, scooters, mopeds, and more.
What We Like
Fits ultra-large heads
EPS liner
Plenty of vents
Wick-dry liner
Lightweight
What We Don't Like
We like the Bell Pit Boss Half Helmet because it's unlikely to squish your cheeks and comes in sizes XS-3XL, so there's literally a size for everybody. Even though it's only available in black, its simplicity makes it that much more attractive and customizable. You can put stickers on it to represent who you are.
The helmet has a carbon composite shell that allows it to feel lightweight. There's an internal sun visor that will protect your eyes from the sun. You don't see many bucket helmets that also have a sun visor. Moreso, there's a removable neck curtain for use during colder riding seasons. You can also take advantage of their 5-year warranty if something happens to the helmet.
One last feature we want to mention is the innovative speed dial-adjustable fit system. This allows you to easily adjust the helmet to fit your unique head. The helmet is D.O.T approved and has speaker pockets to add music for a more enjoyable ride.

What We Like
Removable sun visor
Removable neck curtain
5-year warranty
D.O.T approved
Dial adjustment system
Speaker pockets
Lightweight
What We Don't Like
Helmet lifts at high speeds
The TORC 50 is ideal for oval-shaped heads. It's the next generation of full-face helmets that feature a revolutionary friction-based shield closure system. This system allows you to snap the face shield open or closed at any time.
This helmet meets D.O.T and ECE motorcycle helmet safety standards and has a Snell M2015 safety certification. The inside of the helmet features an Ultrasuede technical fabric and comfort padding with removable cheek pads. The five-button snap system and 3 snap peaks are included with the helmet to attach and detach your face shield.
You can get this helmet in sizes XS to XXL and it can be adjusted to fit your head perfectly. The suede material will wick moisture and feels like leather. Since the helmet is completely black, you can design it the way you would like with stickers.
What We Like
Comes in a variety of sizes
Comfortable
Fits oval-shaped heads
Lightweight
Moisture-wicking material
Snell Certified
Removable cheek pads
What We Don't Like
Helmet may lift up if not strapped fully
The Daytona motorcycle helmet is a great choice if you have a larger head. It comes in sizes XXS-4XL, which is a huge range of sizes. There's literally a size for everybody. It also comes in four colors to choose from.
This biker helmet provides you with amazing impact protection thanks to its nylon strap retention and quick release system. You can rest assured knowing your head is safe thanks to the D.O.T safety certification/standards.
The inside of the helmet has a comfortable moisture-wicking inner liner fabric that helps keep you cool for warm weather riding. Additionally, there's a sun visor that clips onto the helmet to help keep the sun out of your eyes. It easily snaps on and pulls off for use.
What We Like
9 sizes to choose from
Moisture-wicking material
Four colors to choose from
Comfortable
Lightweight
Customizable
Removable sun visor
What We Don't Like
May lift up during high speeds
6.Yema YM-925 Motorcycle Modular Full-Face Helmet
Opening our list is a DOT-approved motorcycle helmet that has met the standards required of such units in the industry. It is constructed out of ABS shell, which is durable and, at the same time, lightweight.
On top of that, it has an EPS impact absorption inner liner to protect your head in case of a bump.
We liked the sun visor system that features a convenient switch that allows for its quick changing. Further, the visor is easy to remove and install without the use of any tool.
Other notable features include an adjustable ventilation system, spacious interior for glasses, and removable and washable liner and pads.
Pros
Well-made
Adjustable ventilation
Clear visor
Cons
Switches not easy to find
7. Bell Pit Boss Half Helmet
Next up is another unit that is large enough to accommodate larger heads without much difficulty. It is available in different sizes ranging from XS to 3XL so that you can easily find the right dimensions for you.
If you are not keen on beauty, you may appreciate that the helmet comes in only one color, i.e., matte black. This may, however, put off individuals who prefer flashy items.
We liked how lightweight this unit feels, and this is probably due to the composite shell. Further, the internal visor aims to offer your eyes maximum protection from the sun.
Lastly, it comes with a 5-year warranty to ensure you do not make losses in case of any damage.
Pros
It comes in different sizes
Lightweight
It has a 5-year warranty
Cons
8. Shoei Neotec II Helmet
It may be pricey, but this big heads motorcycle is definitely worth every cent that you may splash on it. One of its outstanding aspects is the aerodynamic design that ensures you are comfortable with it even for extended periods.
Additionally, it features multi-layered cheek pads designed to be noise-canceling, which further enhances your comfort with it. The liner and cheek pads are removable and washable to make the unit easy maintenance.
We also liked the anti-fog visor for great visibility at all times, while the helmet comes in different colors and sizes ranging from XS to 2XL.
Pros
It has an aerodynamic design
Available in different sizes
Easy to clean
Cons
How To Choose The Best Helmets For Big Heads
The following features play an important role in helping you to choose the proper helmet for your head shape and comfort levels.
Size
The first thing you'll want to do is measure your head. Take your measurements and compare them to those on the chart of the helmet you're considering.
Sizes can range from XS to XXXXL. You will also want to look at the shape of your head. You can do this by looking in a mirror from the top or you can have a friend do it.
Protection
Your helmet should be able to protect you in the event of an accident, but it should be comfortable while doing so. A helmet with heavy padding will keep you the most comfortable and protected.
However, we strongly recommend looking for a material that's moisture-wicking and washable if you're going to be riding in warm weather.
Shell Material
Even more important than padding is the shell material. A helmet with strong shell material is a must. If you're going to be going at high speeds, carbon fiber offers the most durability and protection. Polycarbonate and fiberglass are better for low-speed impacts.
Polycarbonate and fiberglass are both strong and flexible materials and are often found in low-to-mid-range priced helmets whereas carbon fiber helmets will cost more.
Ventilation
Helmets can get hot, which is why you should ensure your helmet has the proper ventilation. Vents will encourage airflow, so we recommend a minimum of three.
Who Makes The Biggest Motorcycle Helmets?
AFX makes the biggest motorcycle hamlet with sizes extending to XXXXL. AFX has been around since the mid-90s. They were born from a growing dissatisfaction with the state of the motorcycle helmet industry.
Customers were receiving fewer helmets for the dollar than they ever have due to inflation. AFX entered North America in the fall of 1996 with a product line of 8 reasonably priced fully featured models. They continue to refine and innovate their helmet designs and improve safety.
Along with AfX, Shoei and THH make helmets up to size XXXL.
How Do I Know My Head Shape For Motorcycle Helmets?
You can tell what shape your head is by using a mirror to look down on your head from the top. Everybody's head is shaped a little differently and this is why helmets come in different styles such as the round oval, intermediate oval (the most common), and long oval. Even though we all have between a round and oval-shaped head, it's still important to determine what yours is.
You can also measure your head by placing a flexible tape measure just above your eyebrows and circling it around to the thickest point in the rear of your head. You can then use this measurement against the helmet sizing chart of your choice to determine what size/shape your head is.
When trying on helmets, take note of any pressure points you may feel on your forehead. If you feel any, it's a sign that your helmet is too round. Pressure points on the sides of your head indicate your helmet may be too oval for the shape of your head. After you purchase a helmet, try to wear it for 30-45 minutes to check for pressure points.
Is It Better To Have A Tight Or Loose Helmet?
It's better to have a tight helmet as opposed to a loose one because it protects your head better in the event of an accident.
According to industry experts, a helmet should be comfortably snug around the whole head without irritating pressure points. You shouldn't be able to feel it move up, down, or side-to-side during your ride. However, it shouldn't be too tight or too loose.
A correctly fitting helmet shouldn't move around easily when you wear it. It should stay in place firmly, but not be excessively tight. A loose-fitting helmet has a good possibility of falling off during the event of an accident. On the other hand, even though your helmet should fit firmly, it will loosen up after a while due to the compression of the comfort liner.
What Size Helmet Do I Need If My Head Is 22 Inches?
According to the charts, if your head is 22", you should be wearing a medium helmet. We've mentioned this before, but you need to be sure that you've measured your head correctly. When you try on your helmet, make sure it's snug. If it slides on too easily, consider going down a size. If it's way too tight, go up a size.
Remember, the interior of the helmet will stretch, so the helmet will loosen after a while. To test if it moves while wearing it, put it on and shake your head. If it moves, go down a size.
Can I Buy A Second-Hand Motorcycle Helmet?
No, you should never buy a second-hand motorcycle helmet. You don't know if the helmet has been in an accident or been dropped. A dropped helmet should always be replaced because it won't have the proper shock-absorbing capabilities anymore.
When Should A Motorcycle Helmet Be Replaced?
A motorcycle helmet should be replaced if it's dropped, in an accident, or it expires. If any of these events should happen, the integrity of the helmet is compromised.
Your helmet will no longer be able to absorb impact. Additionally, as the years pass the expiry date, the inner shell dries out and will lose absorbing power.
Best Motorcycle For Tall Head
For a long head (tall oval), we suggest the AFX FX-43 helmet. It comes in sizes XS to XXL and is specifically made for long oval heads. It has an aerodynamic shell design that's constructed of advanced lightweight composite poly-alloy.
It has a liner and cheek pads made from hypoallergenic and antimicrobial nylon, which are removable and washable. There are 4 points of ventilation, a square D-ring with chin strap holder, and comes with a limited lifetime warranty.
Final Thoughts
Don't let your ill-fitting motorcycle helmet be the reason why you can never ride again. Ensure you have a helmet that fits your big head properly by ensuring proper measurements and head shape.
We've mentioned many times that measuring your head is simple and quick to do whether by yourself or with a friend's help. We hope that our article was informative and helped you find the best motorcycle helmet for your big head.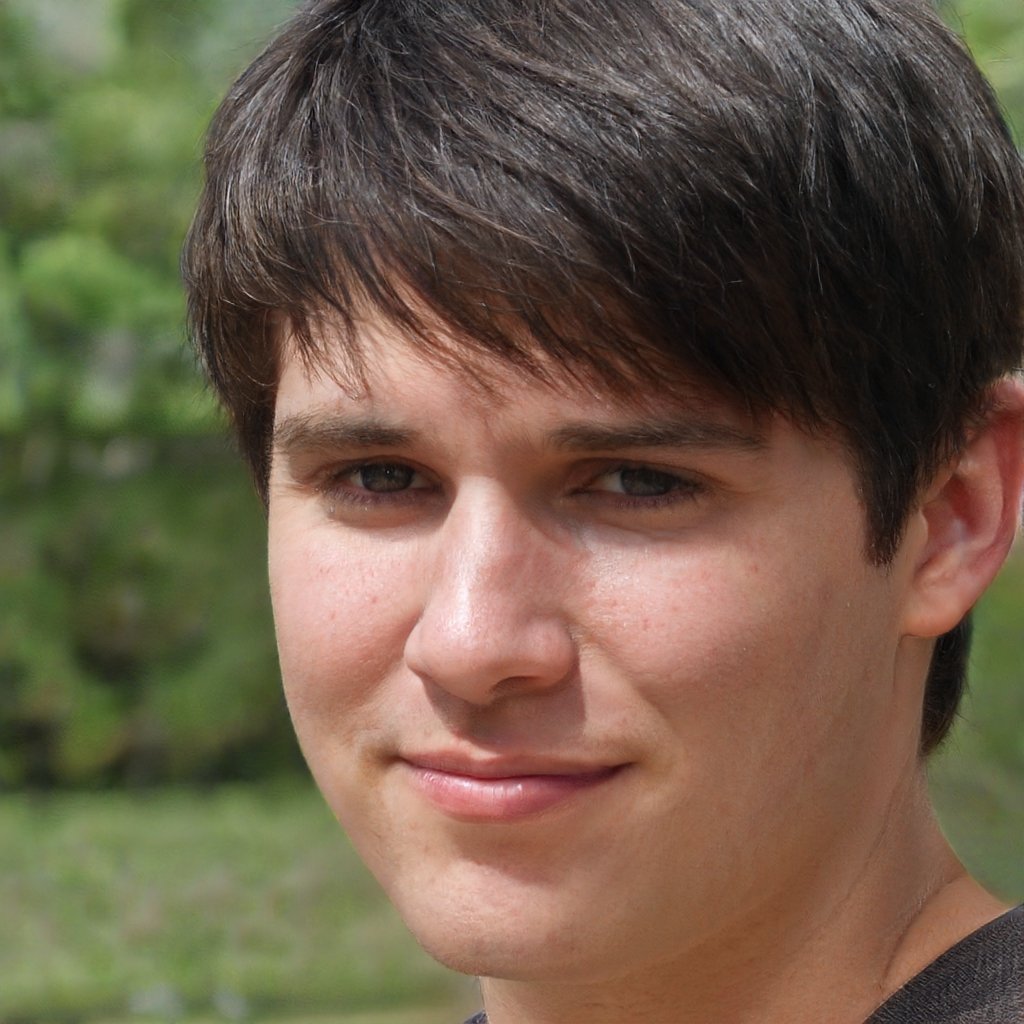 I'm William Guzenski, ASE certified master automobile technician & automotive expert. I love to attend race events and car shows throughout the country. I also loves to travel 40-foot motorhome, exploring abandoned mines and ghost towns. I'm currently building another car for Bonneville Salt Flats and will be campaigning a drag car at several events.