It seems like cars are getting bigger as crossover designs become more and more popular around the country. So, whether or not you're trying to squeeze another vehicle into your garage, you still may be interested in just how big the average car is in the U.S. today.
The average dimensions of a midsize sedan are six feet wide and fifteen feet long. However, if you drive an SUV or crossover, the dimensions will be larger. Full-sized SUVs are typically between 186 and 225 inches (15.5-18.75 feet) long and between 76 and 81 inches (6.3-6.75 feet) wide.
Average Car Dimensions
Cars come in a variety of sizes, with some being very small (like smart cars) and some being quite large (like big trucks and SUVs). Still, the average midsize sedan is around six feet wide and fifteen feet long.
A good example of one of these averaged-sized cars is a Toyota Camry or Honda Accord. Even among these standard vehicles, there can be quite a bit of variation. So, it's always best to check for the exact specifications from the manufacturer if you need to know for sure.
In any case, a standard midsize sedan will have four doors and a basic trunk with ample storage space.
However, not all vehicles fall into that category. For example, there are also compact and mini cars that are much smaller. A full-sized sedan would be slightly larger than a midsize, and a crossover or SUV would be even bigger than that.
Sedans, in general, may have different dimensions compared to other vehicles because they come standard with four doors and a trunk that's typically slightly larger than a two-door coupe.
The average dimensions for a sports or high-performance vehicle might vary as well, because the measurements are different from one manufacturer to the next. Still, the dimensions aren't too far off from a midsize or full-sized car.
No matter which body style or size class of car you choose, it's important to think about the mirrors and how much room you'll need to open the doors. If you're trying to ensure your vehicle will fit in a garage, these are critical factors that can impact whether the car will park conveniently in the space.
Average Width of a Car
The average width of a car is between 5.6 and 6.2 feet, with most standard cars averaging around 70 inches wide.
Width is one of the most important measurements for a vehicle's dimensions because it determines where you'll be able to park the car. If the vehicle is too wide for your garage, for instance, you may need to think about a smaller car or a larger parking area.
| | |
| --- | --- |
| Vehicle | Average Width |
| Sedan – Compact | 5.5 – 6.2 feet |
| Sedan – Midsize | 5.9 – 6.15 feet |
| Sedan – Full-Sized | 6 – 6.3 feet |
| Station Wagon | 6 – 6.3 feet |
| Sports Utility Vehicle (SUV) | 6 – 6.10 feet |
| Sports Car | 6 – 6.75 feet |
| Pickup Truck | 6.2 – 6.9 feet |
| Passenger Van | 6.7 – 6.9 feet |
The actual width depends on your vehicle's make and model as well as the car's age. Width can be impacted by the car's design, features, and performance additions. Cars that are narrower typically have a more aerodynamic design, though that's not always the case.
One of the narrowest cars out there is the Chevrolet Spark, which is just over five feet wide (5.2 feet). The wider designs include large trucks, like the Dodge Ram 3500 dually. It's nearly nine feet wide (8.7 feet), even wider when you include the mirrors in the dimensions!
Average Length of a Car
The average length of a car is between 14.5 and 15.5 feet. However, the actual size of your car depends on the make and model. Vehicle sizes vary quite a bit depending on body style and whether it's a compact or full-sized car, SUV, or truck.
A standard, midsize sedan typically averages around 14.6-14.8 feet long, but some may be longer or shorter. The variations can be significant, with the shortest vehicles around 10-12 feet long and the longest pickup trucks over 18 feet long.
Here are some examples of common vehicles and their lengths:
| | | |
| --- | --- | --- |
| Vehicle Size | Example | Average Length |
| Mini | Suzuki Alto | 10.5 feet |
| Compact | Kia Rio | 13.8 feet |
| Midsize | Audi A4 | 14.8 feet |
| Full-size | Audi A6 | 15.7 feet |
| Small SUV | Ford Escape | 14.4 feet |
| Large SUV | Cadillac Escalade | 16.7 feet |
| Standard Pickup Truck | Toyota Tacoma | 16.5 feet |
| Large Pickup Truck | Chevrolet Silverado | 18.4 feet |
Smart Car Dimensions
The average smart car is between 8.5 and 9 feet long and around five feet wide. These cars are very small compared to an average midsize sedan or coupe.
These tiny cars are becoming more and more popular as the prices for fuel continue to increase and individuals are more concerned with environmentally friendly options. Smart cars have been popular in other countries (especially in Europe) for some time due to the traffic congestion and urban living, but they're gaining traction in the U.S.
Smart cars are easy to park and you can fit them nearly anywhere. It might be a good option if you only drive yourself or have only one passenger. If you need to cart your kids around or you're looking for a good amount of trunk space, the smart car might not be for you.
The Smart Fortwo (named for its two-person seating capacity) is available as either a coupe or convertible design, but both body styles have the same dimensions. This smart car is just over 106 inches long and 61.4 inches wide. 
Read more: Subaru BRZ vs Toyota GT86: Get to Know the Differences
Average Car Trunk Dimensions
Trunk space is measured by multiplying the length, width, and height measurements to come up with the total cargo space.
Midsize sedans typically have 12 to 16 cubic feet of trunk space. However, that figure can be a bit misleading when it comes to what you can actually fit inside the trunk. A hatchback or SUV typically can fit more cargo than a sedan's trunk, just based on the shape of the space.
Since most people interested in cargo space and trunk dimensions are looking at how much they'll be able to haul, let's look at the space in some SUVs and minivans.
Large SUVs like a Chevy Suburban or GMC Yukon XL have the largest cargo holds, with 54 to 74 cubic feet. Minivans also fall into this category. So, if you're looking for maximum space, look for a large SUV or something like a Honda Odyssey or Chrysler Pacifica.
Midsize SUVs like a Honda Pilot or large (but not XL) SUVs like an Escalade or Chevy Tahoe typically have 46-55 cubic feet of cargo space.
SUVs like Ford Explorers, Nissan Pathfinders, and Toyota 4Runners typically have 40-45 cubic feet of space.
Compact SUVs, wagons, and midsize SUVs on the smaller side typically have 34-39 cubic feet of cargo space. This would include vehicles like the Ford Edge, Kia Sorento, Audi Q7, Hyundai Santa Fe, Nissan Murano, Honda CR-V, and Ford Explorer.
Another way to measure trunk space is by how many suitcases and bags it can hold. The Tesla Model S has the biggest trunk space, and the smallest trunks are in cars like the Nissan Leaf, Nissan Maxima, Kia Stinger, and Genesis G90.
Average Truck Bed Dimensions
A standard short bed measures around 6'5" long on average, while a standard long bed measures around seven feet long. Standard width is around seven feet, with dual-rear-wheel trucks measuring around eight feet wide. 
Of course, the exact dimensions may vary based on your make and model. Some dual trucks aren't the full eight feet wide, having a slightly narrower truck bed just slightly wider than a standard. 
Length By Type of Vehicle
1. Pickups
Ford Rangers and Mitsubishi L200 are good examples of pickups and have a mean width of 1760-20008mm, a mean height of 1775-1815mm and a mean length of 5205-5632mm.
2. Big SUV's
Big SUV's vary from G group to GLS class Mercedes cars which have a mean length of 1760-2008mm, a mean height of 1623-2035 and a mean length of 4662-5130mm. Recently manufactured 4*4 vehicles and SUV's are categorized by length and have a 4.7m boot capacity and ground clearance.
Such vehicles are designed to move on hard terrains because they have unique features. They have 4WD traction and are higher in terms of height.
3. Compact SUV's
Everyone can drive compact SUV's which vary from Mercedes GLC class to Keep Renegade with a mean width of 1790-1925mm, a mean height of 1494-1740mm and a mean length of 4255-4735mm. They have a 4.2-4.5 meters boot capacity and ground clearance. Compared with MPVSs, SUV's have a better structure.
SUV's feature a high driving level and can be driven off-road although they do not have 4*4 characteristics because they are meant to be driven on tarmac.
4. Mini Crossovers
Mini crossovers vary from Suzuki S class to Ford Eco sport cars and have a mean width of 1660-1822mm, a mean height of 1529-1679mm and a mean height of 3700-4300mm. Such vehicles also feature a less than 4.6 meters boot capacity.
For easy movement especially in urban centers, these vehicles are ideal because of their small length. They can also be driven on any terrain and are taller. Normally, they are meant to be driven on tarmac, however, some of the can be driven off-tarmac.
5. MPV's
MPV's vary from SsangYong Rodius to the Kia Venga and have a mean with of 1695-1928mm, a mean height of 1530-1860mm and a mean length of 4068-5130mm. These vehicles are differentiated by length and can carry 7 people. They also have a large boot, an exceptional road character and flexible interior space.
6. Estate Cars
Jaguar X5 sport and SEAT Ibiza ST are examples of estate vehicles with a mean width of 1693-1895mm, a mean height of 1429-1550mm and a mean length of 4236-4966mm. The capacity of their boot ranges between 4.2 meters and 5 meters.
Such automobiles are based on saloons and compacts. They also feature a lengthened roof to provide additional space in the boot area.
7. Sports Vehicles
These cars vary from Mercedes S Coupe to the Mazda Mx-5 and have a mean width of 1735-1992mm, a mean height of 1116-1475mm and a mean length of 3995-5027mm.
Their boot is shorter than 1.6 meters and perform exceptionally although they are low profile cars. Their luggage volume is less dominant than the engine power.
8. Luxury Automobiles
The length and size of luxury automobiles is the focus of many people. Examples of these cars are: Maserati Quattro Porte and Mercedes SL and have a mean width of 1877-1980mm, a mean height of 1294-1496mm and a mean length of 4631-5625mm. Such vehicles feature the following:
Extraordinary innovative construction
Powerful engines
Complex safety structure
Excellent audio system
Totally retractable Vario-roof
9. Executive Automobiles
These vehicles range from Grand Turismo BMW 5 Series to BMW 4 Series Coupe be have these mean dimensions: widths: 1810-1910mm, heights: 1377-1529mm, lengths: 4628-5004mm. The capacity of their boot is over 4.6m.
10. Family Vehicles
These are practical vehicles and examples of such are the Audi A4 and the Infiniti Q30. They have a mean width ranging between 1810-1910mm, heights 1418-1575mm and lengths 4425-4726mm. The focus on these vehicles is on the number of people it can ferry. Luggage capacity is not increased.
11. Compact Vehicles
Honda Civic and Citroen C4 cactus are examples of compact vehicles and have a mean width of 1729-1823mm, a height of 1424-1530mm and length of 4109-4370mm. The exterior and interior space dimensions of these vehicles balance well. In determining their width, the exterior mirror dimensions are not included.
12. Mini Vehicles
Mini vehicles vary from Renault Zoe to Mini and have these mean dimensions, vehicle widths: 1665-1780mm, heights: 1414-1578mm and lengths: 3821-4084mm. Compared with the city cars, the mini vehicles have a larger space. However, compared to the compact vehicles, mini vehicles are smaller for parking reasons.
13. City Vehicles
Hyundai i10 and Smart-for-two cars are great examples of city vehicles featuring mean widths of 1475-1665mm, heights of 1460-1610mm, and lengths of 2695-3665mm. You can match city vehicles with reference to their boot volume and measurements.
However, if you wanted to know the average length of city vehicles and not much details about them, the above-mentioned measurements are enough.
More than 4.6 meters of boot capacity and ground clearance are characteristics of huge vehicles. Such vehicles also have other unique features and are designed to be used for various uses. Additionally, they have more interior space.
Vehicle manufacturers change as customers' needs change. Therefore, it is important to understand vehicle lengths.
Why Car Length Is Important?
For drivers and car owners, there are several subjects that require to be attended to. It is because if such matters that you need to be aware of your vehicle length. These issues are:
Street Driving
This is a general matter. When you are driving, you need to know the car is placed on the lane properly. The length of your vehicle will ensure when you are parking you leave enough space between your vehicle and others in the parking.
Car Positioning
The second issue is positioning on the road. It is key to understand that you need to focus your vehicle at the middle of the highway and look ahead about a kilometer when you are driving on a horizontal highway. Doing so will ensure your vehicle is positioned well on the roadway.
Overestimation of Vehicle Length and Size
Have you ever found a vehicle bigger than yours parked in a space you thought yours can't fit? Some drivers do that.
Make sure you know how to park your vehicle on any side of the road. Almost everybody has vehicle length misconceptions in their head. To align your vehicle properly, calculate its length and follow the parking spot lines.
This will improve your confidence to park on any side of the highway without struggle.
Read Another post: Is driving a motorcycle hard? – Everything you need to know
To keep enough distance between you and your fellow drivers on the road, you need to understand the width and length of your vehicle. The rearview assistance will guide you to note the gap between your car and the vehicle behind you.
Ensure to focus on the anterior bumper. Car length will also help you calculate how to fit in when you pass through narrow streets as it can be scary especially if your car is huge.
The Bottom Line
Your vehicle's dimensions are important considerations when purchasing a new car or if you're looking at places you'll park your existing vehicle. There are standard dimensions that most cars and trucks fall within, but there is always some variation between different makes and models.
To find out the exact dimensions, it's always best to check using a VIN lookup, like this free VIN decoder available from AutoZone.
You could also check with a nearby dealership to get the manufacturer's specifications, or look in the owner's manual for more information.
Then, you'll need to consider additional measurements if necessary, like the width including the mirrors or how much space you need to open the doors. If you're interested in knowing the vehicle's height, you should also consider the wheels and tires or any accessories.
Knowing a vehicle's dimensions can help ensure you can park it easily in your garage, and it will tell you how easy it will be for you to navigate a parking lot or parking garage. If you're looking for something smaller, go with a compact car versus a full sized sedan or SUV.
If cargo or trunk space is important to you, then you may not care so much about the exterior dimensions. In that case, a large SUV or minivan might be the best fit for your needs.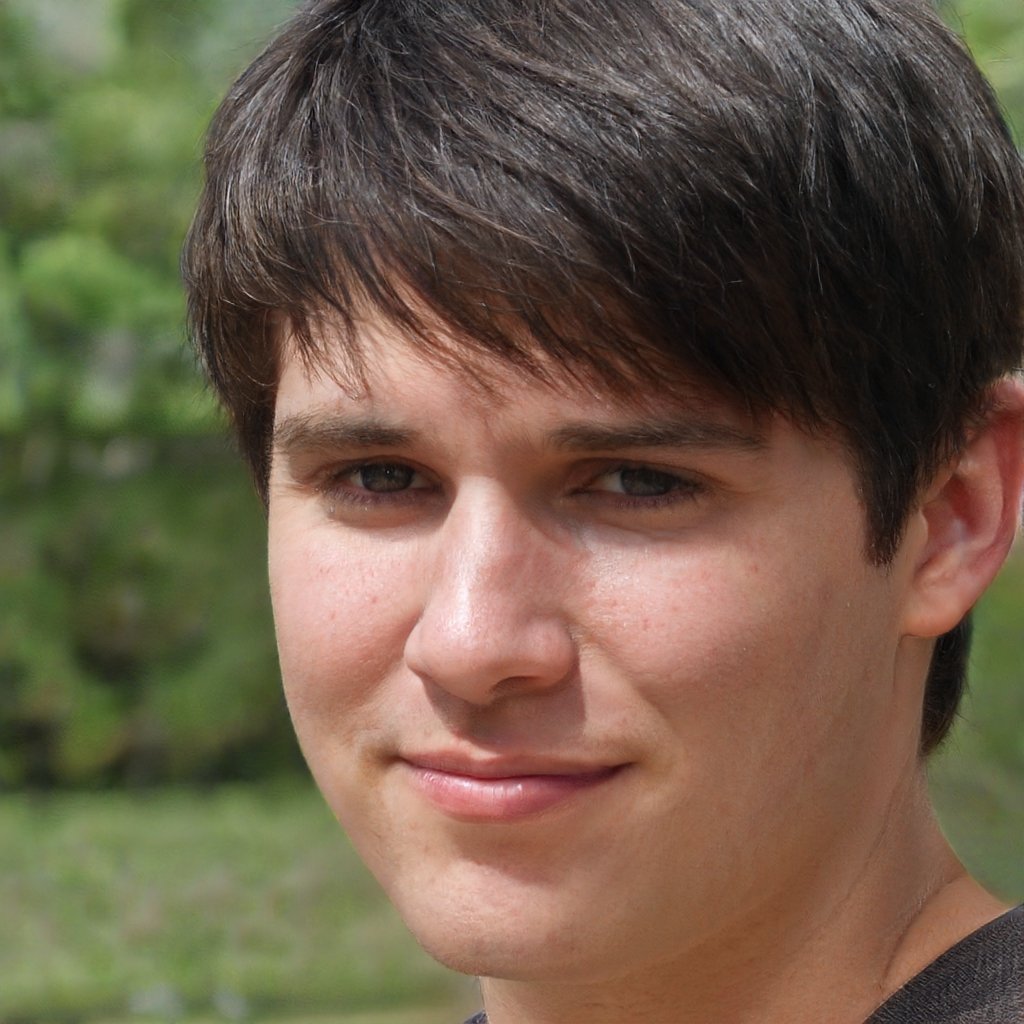 I'm William Guzenski, ASE certified master automobile technician & automotive expert. I love to attend race events and car shows throughout the country. I also loves to travel 40-foot motorhome, exploring abandoned mines and ghost towns. I'm currently building another car for Bonneville Salt Flats and will be campaigning a drag car at several events.