There's more to suspension lift kits than just looks. In fact, if you're one of those people who push their trucks to the limits, you probably already have an idea that this can improve utility.
What's utility in this case? Well, the first obvious utility benefit is that you get a larger ground clearance. An elevated ground clearance comes in handy especially if you're an off-roader who's planning to navigate through a rough terrain.
Besides that, getting the right suspension can help you fit your car with larger, wider, and taller tires. And that, of course, means that you can enjoy more traction and stability.
So, indeed, there are quite a few benefits to acquiring the best lift kits for your auto. And to help you settle on the best option available, here's our detailed article of 10 alternatives.
Based on our research, the Rough Country 60930 3.5" Suspension Lift Kit is our top pick because It's easy to install, secure, and an off-road warrior.
Top Suspension Lift Kits
| | | | |
| --- | --- | --- | --- |
| Ranking | Product Name | Dimensions | Weight |
| 1 | Rough Country 2.5″ Suspension Lift Kit | 6.2 x 28.8 x 7.5 inches | 24.8 pounds |
| 2 | Rough Country 60930 – 3.5-Inch Suspension Lift | 33.5 x 19.7 x 5.7 inches | 48.4 pounds |
| 3 | Supreme Suspensions – 2007-2018 Chevrolet Silverado | 12.1 x 9.8 x 7.2 inches | 18.7 pounds |
| 4 | AIRLIFT 60818 1000 Series Rear Air Spring Kit | 13.4 x 10.3 x 6.1 inches | 6.13 pounds |
| 5 | Supreme Suspensions – Toyota Tundra Full Lift Kit | 12.5 x 10 x 7.1 inches | 16.4 pounds |
| 6 | Rough Country 7572 Rough Country-7572-Front Adjustable | 8.8 x 38.2 x 3.2 inches | 9.8 pounds |
| 7 | TrueTwo Jeep Wrangler JK 2.5 Inch Coil Spacer Suspension Lift | 12 x 6 x 6 inches | 7.7 pounds |
| 8 | WULF 1999-2007 Chevy Silverado GMC Sierra | 3 x 33 inches | 5 pounds |
| 9 | ReadyLift 69-4510 Smart Suspension Technology Lift Kit | 4 x 18 x 13 inches | 16 pounds |
| 10 | Pro Comp K3055 2″ Lift Kit with Coil and ES3000 Shocks | 23 x 48 x 24 inches | 68 pounds |
Here is the details of 10 Best Suspension Lift Kits
1.Rough Country 2.5" Suspension Lift Kit
This Jeep Lift Kit is just for you if you own the 2007-18 Wrangler JK 4WD or the 2007-18 Wrangler Unlimited JK 4WD. It is very affordable and can clear up to 35-Inch tires.
The kit comes with all the necessary hardware and it includes rear sway bar links, brake line brackets, coil spring spacers, rear track bar bracket and relocation brackets for the front and back.
To install the kit, you will only use bolts and this makes the process to be very easy and straightforward. In fact, the whole procedure should range between 2 and three hours.
This Jeep Lift will ensure that you get more ground clearance and will also provide balance since the rear of the Jeep will be level with the front.
It also has pretty amazing spring retention which ensures that the coil spring is always in place during the period of massive articulation.
It is important that you regularly check whether the bolts are tight enough, mostly after every 500 miles.
Pros
Installation is very easy
It increases the ground clearance
It levels the front and the rear of the Jeep
Cons
The instructions are a bit confusing
2.Rough Country 60930 3.5" Suspension Lift Kit
This Lift kit is suitable for 07-18 Jeep JK and has a maximum lift height of 3.5 inches. This means that it will ensure that you will have enough space to put tires of up to 37 inches on your Jeep.
The installation is very easy as it is 100% bolt-on. To add to that, it comes with a set of instructions on how to go about this installation process which is quite easy to understand even for the average person. You will not need to leave the job to an expert but just about anybody can do it.
If you understand and correctly follow the installation instructions, it should take you between 4 and 5 hours to complete the whole process.
The Rough Country brand is one of the best Jeep Lift Kit brands and so you can rest assured that all the components of the kit are of the highest quality and are sure to serve you for a considerable period in the future.
You can be confident that this kit will provide you with increased ground clearance which will result in the best off-road performance.
The coil correction plates will correct the rear coil spring angle by about 10 degrees and this will result in them functioning efficiently. Lastly, the kits will ensure that you also have a smooth on-road ride.
Pros
Installation is really easy
It provides increased ground clearance
It has coil correction plates to correct rear coil spring angle
Cons
It may require exhaust modifications for some Jeep models
Also read: Insights into the Best Truck Bed Bike Rack & The 10 Best Hitch Bike Rack Options
3.Supreme Suspensions 3" Lift Kit
If you drive the 2007-2018 Chevrolet Silverado 1500 or the GMC Sierra 1500, then this suspension Lift Kit is just for you.
The kit contains Aircraft Billet Strut Spacers and Solid Lift Blocks, Zinc Plate U-Bolts and all the necessary installation hardware. Installing it is very easy and it is 100% bolt on without requiring the use of unique tools anywhere.
The pack comes with easy-to-understand instructions which, if you follow appropriately you will need between 2-4 hours to complete the entire installation process.
The Lift Blocks are made out of T6aircraft grade aluminum which gives it an amazing strength-to-weight ratio and makes it highly resistant to corrosion.
The spacers are adequately coated to make them very durable and also give your vehicle a stunning appearance. It also has precision machining which will ensure that every application has an exact fit.
This kit will increase ground clearance and will give you the luxury of fitting larger rims and tires. Even better is that the factory shocks are re-usable.
Pros
Easy to install without special tools
It increases the ground clearance
The items in the kit are very durable
Cons
It does not have parts to align the steering
4.AIR LIFT 60818 Rear Air Spring Kit-1000 Series
The main purpose of this kit is to reduce roll, sway, and bottoming out. Basically, these air springs are inflatable air cylinders that are made from Polyurethane material and will add the leveling capacity by up to 1000 pounds once it fits inside your coil springs.
You can use the inflation valve to vary the pressure inside the cylinder to balance the vehicle and also adjust for alignment when towing a trailer.
The kit contains durable components which include air springs and hardware, and you can be sure that they will serve you for a long time to come.
The kit is easy to install and this is further facilitated by the detailed instruction manual which comes with the pack.
Pros
It is easy to install
The components in the kit are quite durable
It improves the vehicle's stability
Cons
The air bladders tend to leak a lot
5.Supreme Suspensions-Toyota Tundra 3" Front and 2" Rear Full Lift Kit
If you own a Toyota Tundra 2007-18 model, then this lift kit is just what you need. It will provide you with 3 Inches of front lift and 2 Inches of rear lift.
The kit contains 4 U-bolts, 2 front lift spacers, 2 rear lift blocks, 1 brake Line Relocator Bracket, installation hardware and instructions and a Pro Shock-Proof box.
You will definitely enjoy installing this kit since it is very easy and is completely bolt-on. At no point will you require any special tools to aid in the process. Further, you can use the installation manual which should help you complete the job from 2 to 4 hours.
The factory shocks are re-usable, while still maintaining the high quality you acquired them in. This kit will increase the ground clearance and will allow you to fit even larger rims and tires which are customized according to your preference.
The kit is CNC machined aircraft billet aluminum which will make it to be extremely durable while delivering the best performance.
Pros
It is easy and fast to install
It provides increased ground clearance
It comes with a 2-year warranty
Cons
The steering knuckle interferes with the coil spring
6.Rough Country 7572 Front Adjustable Track-Bar Lift Kit
This Jeep Lift is specifically designed for specific models and they include; 1997-06 4WD Jeep TJ Wrangler, 2004-06 4WD Jeep TJ Wrangler Unlimited and 1984-2001 4WD/2WD Jeep XJ Cherokee.
The contents in the kit include an adjustable track-bar, a tie rod end and all the necessary installation hardware. Installing it is pretty easy and is 100% bolt-on. Barring any confusion or mix-up, it should not take you more than 3 hours to complete the entire installation process.
This track-bar's outer diameter measures 1.25 Inches, while the thick wall tube measures 0.25 Inches. This heavy duty nature is what will guarantee that your track-bar will be highly durable.
It also consists of a heavy-duty tie rod end which will allow for a wider range of movement and will ensure that your axle is at a suitable angle in off-road conditions.
The Clevite rubber bushings are meant to provide maximum vibration dampening as well as increase the period of service of the bar.
It will ensure that the front and the rear of the vehicle are at the same level by placing the Jeep's front axle at the center.
Pros
It is easy to install
The track-bar is very durable
It is easily adjustable
Cons
It does not fit really well on the ball-joint side
7.TrueTwo 2.5 Inch Coil Spacer Suspension Lift Kit
This kit is most suitable for the Jeep JK Wrangler. You will definitely be impressed by it first because it gives a vibe of simplicity and is very affordable.
The kit contains two front and two rear spacers which will provide 2.5-Inches of lift when installed with stock isolators and 2-Inches of lift when installed without the isolators.
The spacers are constructed out of heavy-duty Polyurethane material and this makes them to be extremely tough and durable. You can rest assured that it will be a while before you even start thinking about replacing the spacers.
Even though it does not come with an instruction manual, it is still quite easy to install and it should take you a few hours to be completely done with the process.
This suspension kit is lightweight and will create enough room for tires of up to 35-Inches. If you wish, you can easily return your vehicle to stock condition.
Pros
It is easy and fast to install
The spacers are highly durable
Allows for easy vehicle stock return condition
Cons
It comes without the installation manual
8.Wulf Pro Comp 4X4 Suspensions
This suspension Lift Kit is just for you if you own and ever need to lift a Chevy GMC Silverado Sierra 1500 Classic 1999-2007 4WD model. The kit contains 2 torsion keys and 2 struts, together with a Pro Shock-Proof box.
You will not need any special or unique tools to install the kit and this makes the process to be very easy. It should take you between 1 and 2 hours to be through with the installation.
The exterior is made of hard forged steel while the 10.9 Grade bolts have a powder coated surface and this makes them to be highly resistant to corrosion and be highly durable.
It will give your truck a stunning appearance and will also provide sufficient ground balance.
On top of all the amazing benefits, the kit comes with a 2-year warranty just in case you encounter defects. The customer care service by the manufacturer is also one of the best that you will ever find.
Pros
It is easy to install
The contents of the kit are highly durable
It comes with a 2-year warranty
Cons
The shock extenders do not fit well
9.ReadyLift 69-4510 Suspension Lift Kit
If you are looking for a cost-effective and time-conscious way to lift your 2005-2011 2WD/4WD Nissan Frontier or Xterras, the ReadyLift 69-4510 is just what you need.
It will raise your vehicle to 2.5 Inches at the front and 1.5 inches at the rear. You will never have to modify the factory parts or compress the factory springs or even cut through the strut studs.
This lift will create sufficient room for wheels of up to 32.5 Inches. The ground clearance that it provides will ensure that your wheels have an amazing performance both off and on the road.
The kit includes control arm bump stops, camber alignment boots, strut extensions and rear spring lift shackles.
It does not affect the quality of the ride or the comfort level. Instead, it will give your vehicle a stunning appearance and will allow for a combination of different tires without any rubbing taking place. It comes with a lifetime warranty.
Pros
It is easy to install
It is very affordable
You can easily remove it for leased vehicles
It comes with a lifetime warranty
Cons
The customer service is very poor
10. Pro Comp K3055 2-Inch Lift Kit- Jeep TJ/LJ 97'-06'
This Pro Comp suspension lift system comes with an advanced Reservoir Shock and is suitable for Jeep TJ/LJ 1997-2006 Wrangler, Rubicon and Unlimited.
This reservoir shock will allow you to tune up your ride without compromising the handling and control. In fact, it is quite rare to get a monotube shock system that has such a high degree of adjustability.
Installing this kit is very easy and it should take you between 3 and 4 hours to be completely done with the process.
It will help you to level the height of your truck as it will ensure that the front and the rear are on the same level. It does this by placing the front axle of the Jeep at the center.
The kit will ensure that the off-road performance is quite amazing since it assists in getting more ground clearance as well as the composition of the reservoir shocks.
Pros
It is easy to install
It is very adjustable
It fits well
Cons
The quality of the shocks is not that good
Key Features of Suspension Lift Kits for Jeep, Truck, and Car
Have you ever gotten a ride in a truck that had a great ground clearance? The ultimate power you get just by looking down at other vehicles on the road is second to none.
Basically, lift kits are meant to take your truck a few inches higher in height. And to do that, you need to make sure a nylon spacer is placed in between the frame and the body. But what are the benefits and drawbacks of making these changes?
The Pros of Suspension Lift Kits
Basically, lift kits are designed to complement the quality of your ride. In fact, if you buy ones that are well-made, you'll not experience any changes in the traction and stability of your car.
Best of all, most trucks are reasonably priced. And that means they are economical to use in the long haul especially if you get ones that are designed to fit your car.
For those of us who like the idea of driving off-road once in a while, these kits can provide your car with a better geometry and ground clearance.
Besides that, a simple lift can go a long way in unlocking a greater wheel capacity. For instance, if well-done, lifts can improve a truck's performance in storms and floods.
Most importantly cars lifted using suspension kits look better when loading, towing or hauling. Ordinary trucks tend to look squatted down and somehow "below the line" especially when hauling.
So, whichever way you look at it, suspending your vehicle using a lift has some pretty huge benefits from a cosmetic point of view.
In a nutshell, giving your car that much-needed lift accounts for a better ride and more confidence on- and off-road.
The Cons of Suspension Lift Kits
One major downside with getting a body lift is that unless you get the perfect kit for your car, this whole process would cause huge gaps. Such gaps would even be visible through the fender wells. Fortunately, you can always invest in gap guards to enhance frame visibility.
Also, if not well installed, the suspension lift can lead to significant changes in the vehicle's center of gravity. This can hinder performance, especially when carrying heavy luggage.
Overall, there are more merits than demerits when you choose to get one of these kits for your car. And, therefore, we'd encourage you to get them. However, in order to get the best experience, we'd recommend finding nothing but the best kit.
To help you with that, we have compiled a detailed buying guide for lift kits. The following few paragraphs are all about those.
The Preferred Height
We generally recommend 2-inch to 4-inch suspension lift kits with a bit of off-road driving combined with on-road driving. However, if you'd prefer to take on larger challenges like driving through the bush or rocky terrain, we'd suggest going big with 4-inch to 8-inch kits.
Ease of Installation
It's fun to spend a whole Saturday installing lift kits. But in order for that to happen, you need to make sure that you're armed with the best instructions for the job.
A lift kit that comes without well-laid-out installation results can be a serious pain in the rear. And to make matters worse, some of them require to be installed along with bracketry.
For that reason, we'd generally encourage you to go for a kit made by a renowned manufacturer. Such a manufacturer should at least be in a position to provide you with a detailed set of instructions along. While at it, please remember that your safety always comes first.
Preferred Tire Size
It is true that adding suspension lifts significantly raises your vehicle's center of gravity. Basically, this can leave your vehicle susceptible to stability issues. And even though most people easily get accustomed to such changes, it's always important to understand the options available.
For instance, if you've just gotten the suspension lift kits for Jeep, you may want to go for larger and wider tires. That could effectively widen the car's base effectively adding to stability.
Talking about tire sizes, we often see people ask, "If I have bought a XX-inch suspension lift kit, what tire size should I get?" Well, to respond to that, there's no quick fix solution although you should always consider the following.
If you put 2.0-inch or 3.0-inch suspension on a typical then your best tire size would be size 32 or 33 for jeeps. 3-inch suspension lifts would work best with tire size 34 or 35 for most Ford Trucks.
That said, it's imperative to double check with the company that supplies you with the kits just to be sure.
Types of Lift Kits
Body lift kit
A body lift kit is a common term for suspension lift kits, which are kits that only lift the body of the vehicle. The kits increase the space between the frame and the wheels, allowing for a higher ride height, a lowered center of gravity, and enhanced suspension performance.
However, body lift kits come with their own set of disadvantages, such as increased noise levels and decreased fuel efficiency.
Suspension Lift Kit
A suspension lift kit is a step above a body lift where the suspension system, axles, and body are lifted for better off-road driving. The kits will make your vehicle safer in off-road conditions and more capable of riding over tough terrain.
When you have to get in and out of the back of your truck often, it can be a big hassle. With a suspension lift kit, you can easily get to the back of your truck, opening up more room.
Leveling lift kits
As time goes on, the automotive industry is finding new ways to make vehicles safer and more comfortable. The lifting kit is one of these improvements that is on the market now.
The leveling kit is meant to improve a vehicle's ride quality by adjusting the suspension, while a height-adjustable kit adjusts the height of the vehicle. The primary function of these types of kits is to create a more comfortable driving experience.
Top Brands of Suspension Lift Kits
Suspension lift kits are a strategic component of your car and you wouldn't want to mess with them. So, don't cut corners. Always be on the lookout for cheap, knockoff brands.
Most of these are established purely to undercut the big names on price. On the flip side, though, they also sacrifice quality in a significant way.
So if you're looking for a great package, we'd recommend sticking to the well-established brands. That's because such brands have a reputation to protect. And most importantly, you end up getting better warranty terms that protect your interests and safety in the long haul.
Some of the renowned brands that we'd like to recommend for you (in no particular order) include:
Tuff Country
The Company is located in Salt Lake City, Utah, and has been around since 1988. Genuine suspension lifts from their typical trade from prices well above the one-fifty dollar mark.
Rough Country
They've been around since 1974 and are based in Dyersburg, Tennessee. The cheapest suspension lift kits from them cost more than the one hundred dollars mark on average.
FabTech
Fabtech was started in the 80's and they're based in Chino, California. Their lift kits typically go for well above the four hundred dollar mark depending on the model and size.
SuperLift
Established in 1975, SuperLift is one of the oldest companies in this business. They're located in West Monroe, Louisiana with their offerings ranging at significantly above the two hundred dollar mark.
Other renowned companies that have made a name for themselves in this auspicious industry include the likes of Rancho, ProComp, Supreme Suspension, Air Lift, and ReadyLift.
Basically, if you find that a suspension kit from any of these brands is too cheap to be true, it probably isn't genuine. In that case, it would make sense to question more.
Frequently Asked Questions
Should I remove my existing leveling kit when installing a new lift kit?
Yes. It's always recommended to remove the leveling kit before attempting to install a new kit.
How long do suspensions lift kits take to install?
Well, the installation process may vary in complexity depending on the brand one settles for and the level of experience. But typically, a 2-inch lift kit would take close to a day to install.
The huge ones such as 6-inches, 7-inches, and 8-inches may require more tools and a greater deal of professionalism.
Should I take care for a wheel alignment after installing a new suspension lift kit?
We generally do recommend getting a wheel alignment done just to make sure that everything is perfectly installed. What's more? This can help improve your car's stability and lead to early detection of any vibration or wheel wobbling issues.
Can change my lift kits void the car's warranty?
In most cases no. But just to be sure, we'd recommend re-reading your manufacturer's warranty details.
Most manufacturers don't have issues with the installation of aftermarket parts. The only time this can be an issue is if the manufacturer can prove that the lift kit change contributed to the failure in question.
Final Thoughts
Just how much do you value your car's ground clearance? Whether you're an off-road pro or a conservative on-road driver, there's no limit as to the kind of fun you can reap. You only need to invest in the right lift kit, get it properly installed, wheels aligned – and you'll be all set to enjoy the ride.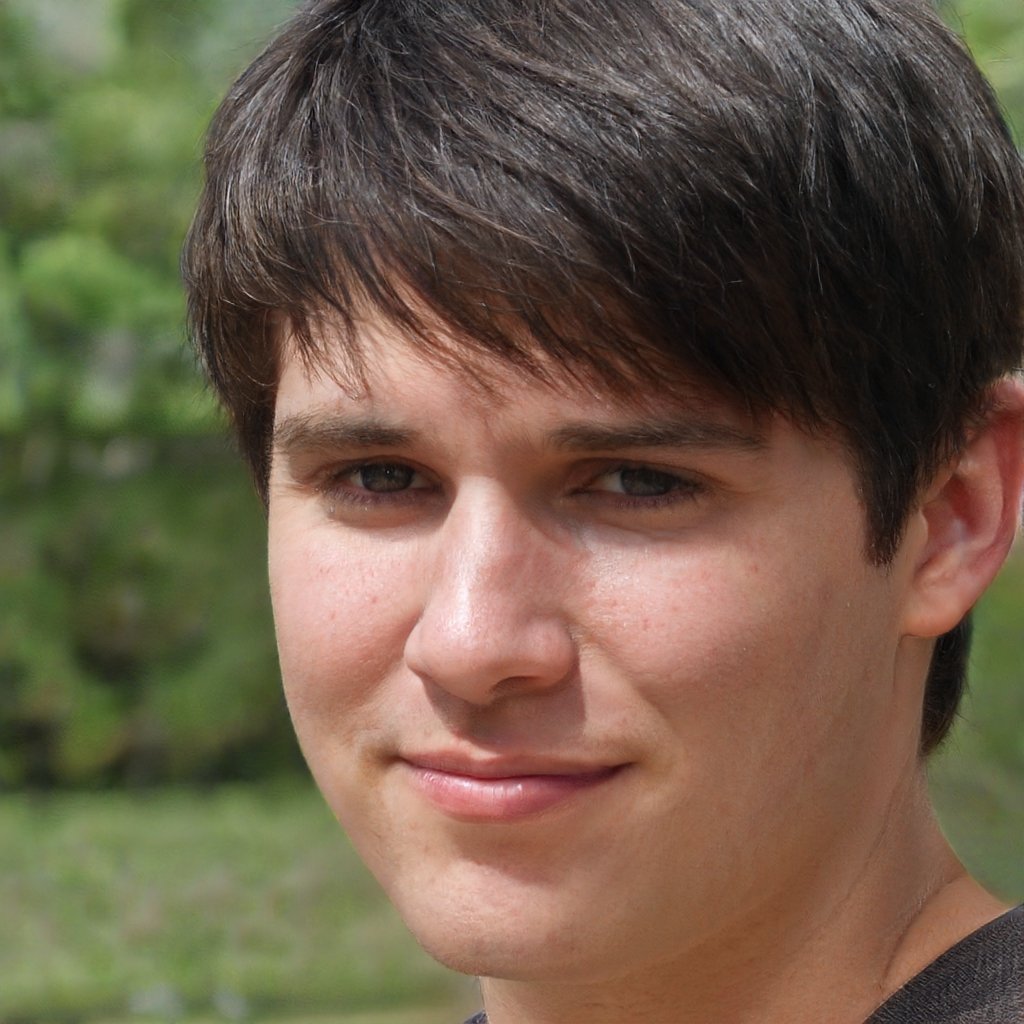 I'm William Guzenski, ASE certified master automobile technician & automotive expert. I love to attend race events and car shows throughout the country. I also loves to travel 40-foot motorhome, exploring abandoned mines and ghost towns. I'm currently building another car for Bonneville Salt Flats and will be campaigning a drag car at several events.