Do you feel like your Jeep Wrangler isn't spacious enough to handle all the luggage you need for the road?
Due to the many brands in the market, it is easy to end up with the wrong product for the job. Our goal is to help you save time as you search for the perfect roof rack for your Jeep Wrangler. Therefore, we have analyzed a sample of roof racks packed with qualities that may prove helpful.
Based on our research, the Hooke Road Roof Rack for Jeep Wrangler stands out from the rest. The construction is outstanding from top-notch materials; it is easy to install and is designed to minimize wind noise.
Let's start this discussion, and we shall cover the top units and how we arrived at our decision.
Roof Carriers for Jeep Wrangler: Comparison
1. Hooke Road Roof Rack for Jeep Wrangler
There is a good reason why this product by Hooke Road is at the top of our list of top roof racks. First, it has a sturdy construction comprising ABS plastic and aluminum alloy.
It boasts 88lb load capacity. Plus, this gives it the strength needed to handle almost any load you place on it.
Next, they have a broad compatibility with different ski racks, bike racks, and kayak mounts. So, you won't be limited to a particular set of loads.
What about the installation? Since the package features a user manual for guidance and the mounting brackets and hardware needed, you are likely to have an easy time with the setup.
Pros
Well-made
Reduces wind drag and noise
Easy installation
Cons
2. MaxxHaul 70115 Steel Roof Rack
Next up is the heavy-duty steel roof rack by MaxxHaul, which will help free up some space in your Jeep Wrangler by holding some of your cargo.
This unit is easy to install, and it comes with U-bolts and other hardware to ensure you have the easiest time setting it up.
Also worth noting is the universal installation kit that you can use to attach the rack to most automobile brands out there.
The rugged steel construction is vital for durability, while the weatherproof finish and rubber gasket aid in giving the rack corrosion resistance.
Lastly, the rack is quite spacious at 38 x 18.25 x 10 inches and can hold a large amount of cargo comfortably – up to 150lb.
Pros
Easy installation
Corrosion-resistance
Decent load capacity
Cons
Powder-coating has questionable quality
3. Arksen Universal Roof Rack
Here is a basket-style roof rack that you may find appealing if you go for regular camping trips. It is available in different sizes, allowing you to choose the dimensions that you find ideal.
Then, it has a load capacity of about 68kgs/150lbs which should be sufficient to hold all the luggage you need for your camping trip.
The heavy-duty construction comprising sturdy steel ensures that the rack serves you for a long time to come without breaking apart. In addition to that, the unit is black powder-coated to make it rust-resistant, and this contributes to its longevity,
Let's not forget the steel wind fairing that does an excellent job of reducing wind resistance and noise.
Lastly, the four universal U-bolts included in the package ensure you have an easy time mounting the rack onto your Jeep Wrangler's top.
Pros
Easy to assemble
Looks great
Available in different sizes
Cons
It needs a lot of modifications to be suitable for use
4. Seah Hardware Universal Roof Rack
If you are looking for the perfect roof rack for your four-door car, Seah Hardware has a product for you. Most of all, it will fit onto your car's roof with or without side rails, and this is quite rare to find.
The package features a pair of 120cm crossbars, both of which feature a heavy-duty steel tube. So, you can expect your rack durable, steady, and safe.
What about the installation? If you follow the instructions to the letter, you should be done within minutes. The same rule applies to disassembly.
And if you are worried about the rack staying firmly in place, the 1800lbs ratchet tie down will ensure that the unit sticks firmly onto your car's top.
Pros
Sturdy construction
Easy assembly/disassembly
A universal fit
Cons
Thin floor rubber and may damage the roof
5. Arksen 64" Universal Roof Rack
Arksen is a brand that never disappoints when it comes to high-quality car accessories, and this may explain why it features on our list once again.
It measures 64-inches long by 39-inches wide, making it quite spacious and will accommodate your cargo adequately. Further, it has a load capacity of 150lbs, which is enough to hold most of your luggage.
Also worth mentioning is that the unit can extend up to 23-inches to create extra space that could be helpful if you have a lot of luggage to move.
Lastly, the steel wind fairing is crucial for reduced wind and noise resistance, making the entire trip less stressful.
Pros
Well-made
Easy assembly
Decent pricing
Cons
6. Tyger Auto Roof Basket Rack
Are you looking for a roof rack that would help enhance your Jeep Wrangler's beauty? Tyger Auto provides you with this basket rack with a unique basket design that will make your vehicle stand out from others.
With a load capacity of 68kg/150lbs, this is a roof rack designed to hold a decent amount of luggage on your Jeep's roof.
Even though you need to assemble the roof rack before installing it on top of your Jeep, this process is pretty straightforward, and you will be done in the shortest time possible.
Do not worry about your luggage falling off, as there are sufficient tie-down points meant for securing your cargo in place as the vehicle moves.
Pros
Black E-coated for rust-resistance
Backed by a 3-year defects warranty
The package includes all mounting hardware
Cons
7. Ecotric Universal Roof Cargo Carrier
If you are into outdoor adventures, this universal roof rack will be your ultimate companion. With a load capacity of 250lbs, this roof rack will help you carry massive loads such as camping equipment and cargo bags with ease.
The installation is relatively easy, with four universal U-bolts ensuring you are done with the process within minutes. In addition to that, you will appreciate the side rails and bottom metal bars that provide numerous tie-down points for securing your luggage.
As for the construction, the steel material used makes the whole unit solid and won't break apart easily even with its massive loads.
Pros
Well-built
Easy installation
Massive 250lb load capacity
Cons
8. Brightlines Roof Rack Cross Bars
If you fancy sporty looks, this set of crossbars for the roof rack by Brightlines is perfect for you. The rack features a stylish aero wing shape that minimizes wind noise and makes everyone comfortable.
Once you lock the crossbars and distribute them evenly, they form a roof rack with a load capacity of 165lbs. So, you can transport everything you need for your trip comfortably on this rack. This included canoes, kayaks, bicycles, and camping gear.
The installation is straightforward, whereby you only have to bolt the unit directly onto the roof, and no drilling is involved. Further, all the tools and hardware needed for the task are included in the package.
Pros
Excellent load capacity
Stylish look
Easy installation
Cons
Produces an annoying whistling sound
9. Mopar Accessories Rack Kit
There are a lot of positive aspects that we found with the items included in this rack kit. First, the rack has a sturdy aluminum construction which ensures that the unit stays intact for a long time to come.
Further, the sturdy build gives the unit sufficient capacity to hold all the load you throw at it.
As if that's not enough, the unit has a black powder-coated finish that helps protect it from rusting. As a result, it will remain useful and look good for a long time to come.
Since no drilling is required in the installation, you are likely to have an easy time setting up the unit, and you will be done with the setup fast.
Pros
Easy to install
Lightweight
Budget-friendly
Cons
10. EAG 2/4 Door Roof Rack Cargo Basket
Are you tired of roof racks that are noisy during driving? If you are, you may find this product by EAG to be very appealing. This is because it has an aerodynamic design and comes with a noise deflector to keep the noise low as you drive around.
Let's look at the construction that features a fully welded 16-gauge steel tubing to give the unit impressive longevity. In addition to that, the rack has a black powder finish to make it rust-resistant so that it remains useful for longer.
How about the direct-fit installation, which means that you will be done setting up the unit within no time?
Last but not least, the cargo basket has a load capacity of 150lbs/68kg, which is pretty decent and ensures you leave nothing behind as you hit the road.
Pros
No drilling needed in the installation
Features a noise deflector
Built to last
Cons
Questionable quality of the powder coating
How To Install a Roof Rack Correctly without any Hassle
In most instances, installing a roof rack for your Jeep Wrangler is an effortless affair. It is a DIY process that you should complete within minutes. Here are some tips that may make the whole process easier for you:
Have a helping hand
Your companion doesn't have to be a professional artist, but he would help you avoid damaging the materials or hurting yourself.
Read and understand the instructions
Even though the task ought to be simple, some areas may need a quick reference to the instruction manual. This mainly applies to positioning and torque requirements.
The bolts
Overtight bolts may interfere with the threads, while loose bolts could also present another problem.
Keep the roof clean
Keeping the jeep roof is essential, especially around the roof rails and other attachment points. Any dirt entrapped between these areas could make your mounting weaker.
Apply Lubricants
Once you finish the setup, consider applying some lubricants on the nuts and bolts. This ensures that you have an easy time unmounting the unit if the time ever comes.
Buying Guide to Your Jeep Wrangler Roof Rack
How did we arrive at our decision of top roof carriers for the Jeep Wrangler? We did this by paying attention to certain features that are vital in the units' effectiveness. Our buying guide has spelled out these factors as clearly as possible.
Load Capacity
Different roof racks are designed to support cargo of different weights. If you are used to transporting a light load, a capacity of 150lbs may be enough. And if you intend to carry something heavier, you may find a unit with a capacity of up to 300lbs, which will be enough for the job.
Ease of Assembly/Installation
It would be wise to go for a roof rack that you could assemble or disassemble all by yourself. Here, you may look at the instruction manual and whether the product comes with all the tools and hardware needed for the installation.
Wind Noise
One of the most annoying experiences with a roof rack is wind noise as you travel. The situation is significantly worse when driving at high speeds. So, you can deal with the situation by going for units with wind deflectors or with an aerodynamic design to minimize the noise.
Durability
A roof rack's longevity is determined by the materials used in its construction. Therefore, we advise that you go for a product with an all-metal construction as it can do a better job withstanding harsh conditions of the outdoor environment.
Further, rust resistance is an important factor to consider when looking for a roof rack that will last for a while.
Other features that you may consider are:
Weight
Price
Versatility
Appearance
Frequently Asked Questions
In this section, we shall look at some of the leading queries regarding roof racks for the Jeep Wrangler. Hopefully, some of your questions will feature here and get answered for once and for all.
Once I install a roof rack, will it damage my Jeep?
If you follow the instructions to the letter, your roof carrier will not damage your Jeep's roof. Besides that, some units have protective features such as rubber bottoms to minimize the chances of scratching your vehicle's roof.
Which is the best material for a roof rack?
Steel is the most popular material for Jeep roof racks due to the strength and durability that it offers. Some are powder-coated for rust resistance, and this only adds to their longevity.
You could also go for Aluminum construction as it is also sturdy and offers excellent rustresistance.
Can I remove my roof rack in the future?
it depends on the kind of fixture you invest in and how you install it. Some are meant to be permanent fixtures, while there are those you can remove if you want.
Closing Remark
Hopefully, our article has placed you better positioned to find the best roof rack for Jeep Wrangler. And with the perfect carrier, you can carry more luggage than what you would have if you were only relying on your car's interior for storage space.
Ensure that you stick to your budget to keep your finances in check. After all, every price range features a unit with something unique to offer.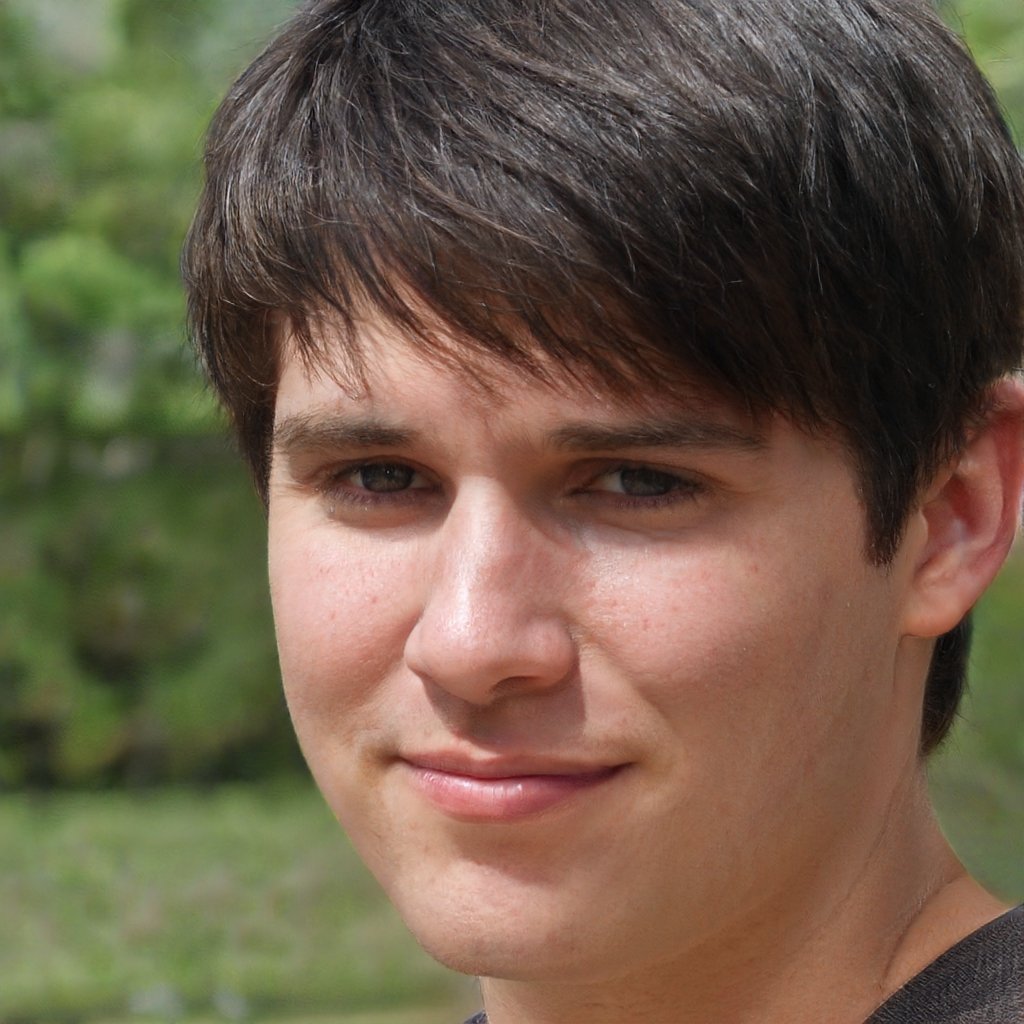 I'm William Guzenski, ASE certified master automobile technician & automotive expert. I love to attend race events and car shows throughout the country. I also loves to travel 40-foot motorhome, exploring abandoned mines and ghost towns. I'm currently building another car for Bonneville Salt Flats and will be campaigning a drag car at several events.