Cars need regular paint to touchups to maintain their beautiful look and sometimes a total paint overhaul. But you won't get a smooth texture with the regular paint brushes. Luckily, electric paint sprayers have stepped in to fill this gap.
Electric sprayers are mostly DIY (Do It Yourself), as they usually come with a detailed user manual on the mode of operation, storage, and maintenance. The best advantage is their ability to be used on multiple surfaces, either outdoors or indoors.
As you read on, you will come across these two terms; airless and HVLP. Airless sprayers are meant for large or most outdoor projects while the HVLP sprayers are great for small or medium-sized jobs as they provide thick and smooth paint coverage.
Based on our research, the Wagner Spraytech Car & Truck MotoCoat Sprayer is our best pick since it's a self-contained unit with 2 nozzles for detailed paint application. The versatile sprayer isn't limited to thinned paints but is also great for heavy undercoating and auto-finishing on various surfaces thanks to the adjustable settings.
Top Electric Paint Sprayer for Cars
| | | | |
| --- | --- | --- | --- |
| Ranking | Product Name | Voltage | Weight |
| 1 | Wagner Spraytech 0529031 Black MotoCoat Complete Car | – | 8.8 pounds |
| 2 | Graco Magnum 262800 X5 Stand Airless Paint Sprayer | 110 volts | 15 pounds |
| 3 | REXBETI Ultimate-750 Paint Sprayer | 120 volts | 3.59 pounds |
| 4 | HomeRight C800766, C900076 Power Painter | – | 2.76 pounds |
| 5 | Fuji 2203G Semi-PRO 2 – Gravity HVLP Spray System | 120 volts | 25.1 pounds |
| 6 | YATTICH Paint Sprayer | – | 3.79 pounds |
| 7 | Wagner Spraytech 0518050 Control Spray Double Duty HVLP Paint | 120 volts | 4.14 pounds |
| 8 | Paint Sprayer, TECCPO 500 Watts Up to 100 DIN-s | 110 volts | 3.15 pounds |
| 9 | AOBEN Paint Sprayer, 550 Watt High Power HVLP Spray Gun | – | 3.42 pounds |
| 10 | Astro Pneumatic Tool 2PG7S 2 Quart Pressure Pot | – | 5 pounds |
Our List of Electric Paint Sprayer for Cars
This MotoCoat sprayer is great for applying decorative, protective light or heavy coatings on trucks and cars.
The sprayer contains a spark-controlled motor for smooth atomization. What's more, the portable nature allows you to do all your paint jobs from anywhere without the help of a compressor.
Still on that, the spray has both low and high power settings to help you adjust the amount of spray to apply on a particular surface.
The MotoCoat also has 2 cups of 1 ½ Qt and 20 Oz, which carry more than enough paint for your work. However, many people feel that the cup capacity should be increased.
Other Features and Benefits
To make work easier, the spray is equipped with 2 nozzles. The first nozzle applies the coat consistently on the automobile surface while the second one (iSpray nozzle) is for making textured or thick coats.
Maneuverability around your working area won't be an issue as this gun sprayer features a 39 ft long hose to prevent unwanted accidents resulting from tripping.
To sum up, the cup and gun attachments detach easily to enable efficient color changing and cleanup.
2. Graco Magnum Airless Paint Stand Sprayer
The Graco Magnum is a DIY sprayer that can be used by both professionals and home users for the handling of small to medium size jobs. This is thanks to its high-speed performance and smooth operation.
This sprayer allows you to fully adjust the pressure at which the paint jets out as it's airless and covers a wider area quickly. Nevertheless, you have to take caution to cover any surfaces you don't intend to spray.
Other Features and Benefits
The sprayer can be connected to a 1 or 5-gallon bucket of paint, which is then converted into an airless form through the included piston pump.
Though no nozzle is included, the tool comes with a 25 ft hose and a tip for further hose extension for up to 75 feet.
The RAC IV switch can be reversed easily whenever it's clogged up for limitless spraying power either outdoors or indoors. Lastly, the adaptor of this sprayer can be connected to a garden hose for easy cleaning.
3. REXBETI Ultimate-750 HVLP Electric Paint Sprayer
This REXBETI sprayer can be used for multiple paint applications on furniture, crafts, and also cars. The simple design, coupled with the Ultimate-750 smooth flow and 500W rate, makes the sprayer the ideal tool for most novice users.
Once powered, you can easily pick the intended paint pattern from the 3 available options; vertical, horizontal, and circular. This is thanks to the advanced motor plus the HPVLP technology used.
Also, the 1000ml (3.4 fl Oz) paint cup though a little small, goes a long way in applying paint to a large surface area.
Other Features and Benefits
The 3 nozzle sizes of 2.0mm, 2.5mm, and 3.0mm give more versatility. For instance, the 2 smaller nozzles are great for use with thin paints such as varnish or sealers while the large 3.0mm nozzle is suitable for milk, latex, or chalk-type paints.
Another notable feature is the sprayer's control knob that allows efficient control of the paint flow as you navigate from corners or edges to broad surfaces.
Unfortunately, the gadget doesn't come with the hose to facilitate easy pull out of paint from the container. This can of course, create a hitch in the cleaning process.
4. HomeRight Power Home HVLP Sprayer Tool
Rather than using a regular paintbrush, this easy-to-use HomeRight sprayer is among the best gadgets you can invest your money in.
This HVLP electric sprayer is equipped with a turbine motor that delivers 400 watts of power for superb paint applications.
That's not all, the spray gun has an air cap that is easily adjustable from vertical, horizontal to round shape. Additionally, the paint output can be decreased or increased with the use of the control knob.
Other Features and Benefits
The incorporated paint container allows more portability even though it limits the sprayer to only small jobs as it needs frequent refilling.
To counter the plastic body construction, the sprayer embraces the brass tip technology by having a 2mm brass nozzle that provides a smooth spray pattern.
The sprayer is great for the application of chalk, milk, sealers, or varnish paints on cabinets, furniture, car surfaces, and so on. Finally, cleanup is a breeze since the sprayer comes with a cleaning brush for use with a cleaning solution.
Also read: Color N Drive 9H Car Ceramic Coating Review
5. Fuji Spray Semi-PRO 2HVLP Spray System
Are you a workshop guru or home user looking for the best go-to system sprayer? Then this Fuji semi-PRO 2 spray might suit you.
The sprayer is efficient in applying paint on walls, furniture, cars, fences, and many more thanks to the all-powerful 2-stage 1400 watt motor. This HVLP low wattage system comes underpowered for excellent spraying.
This non-bleed spray gun has a control knob that adjusts the paint pattern from small to wide and, lastly to large.
Other Features and Benefits
The 400cc gravity paint container is located on the upper side to enable you to finish all the paint in it. However, some users complain of difficulty in balancing the weight.
This sprayer features a 1.3mm air cap set and a rust-free stainless steel nozzle for quick passage of both solvent-based and waterborne paints. There's also a 25feet Hi-Flex hose that connects to the air control valve to reduce possible bounce back or overspray.
Since there's minimal overspray, the system is easy to clean up (you can also get a cleaning kit, sold separately).
Pros
Strong metallic turbine case
Adjustable paint flow
Powerful motor
Fan pattern control
Easy maintenance
Cons
Quite noisy
The paint cup is inconveniently located on the upper side
6. YATTICH 500 Watt Electric Paint Sprayer
You don't have to be experienced to use this YATTICH sprayer as it comes with a detailed user guide. The device has a 6.6 feet power cord for easy maneuverability around the working area.
This 500-watt sprayer is excellent for various DIY jobs on cars, walls, and garden projects as it features a high flow rate of 800ml or 27 ounces per min.
Still wondering how to adjust the rate? Simple, by fine-tuning the included flow knob.
Other Features and Benefits
The sprayer is unlikely to clog up as it's equipped with pressure-resistant copper nozzles that make it unique from the rest. Moreover, there are 5 nozzle sizes; 1.2mm, 1.5mm, 1.8mm, 2.5mm, and 3.0 mm, which can be further adjusted to give 3 spray patterns (circular, vertical, and horizontal).
Though reasonably large, the paint container might seem small for bigger painting jobs.
Apart from being easily portable, the unit is detachable for cleaning, which should be done after every use to enhance its efficiency.
Pros
Detachable paint container
Affordable
User-friendly
High-quality material construction
5 nozzle sizes
Cons
7. Wagner Spraytech HVLP Double Duty Paint/Stain Sprayer
Here is another Wagner Spraytech sprayer that helps you give your surfaces an elegant finish either indoors or outdoors.
Getting to the real statistics, the sprayer covers an 8 by 10 feet surface in about 5 minutes and utilizes around 8.0 gallons of paint per hour.
There are 2 containers; 1.5 quarts for bigger outdoor work and a 1.5-quart container for smaller indoor work.
Other Features and Benefits
This multipurpose sprayer uses HVPLP technology to apply not only paint but also sealers, stains, varnishes, and many others.
Though only one nozzle is included, the material flow can be adjusted to make ½ inch to 9 inches swipes to achieve different patterns using the variable trigger.
To conclude, this Wagner sprayer takes only 5 minutes to set up and cleans up quickly in less than 10 minutes.
Pros
Versatile
Has 2 paint cups
Covers a vast area in a short time spun
Adjustable paint flow
3 spray patterns
Simple usage
Cons
Requires regular cleaning
The sprayer head sometimes stops due to heat buildup
8. TECCPO 500 Watts HVLP Paint Sprayer
TECCPO sprayer is a handy assistant for an easy courtyard or garden decoration and the painting of other surfaces.
The intense power of 500 watts allows you to paint with a maximum viscosity of about 100 DIN/s to create a smooth finish. Similarly, the machine features a super-efficient copper motor that delivers less heat with more power than aluminum motors.
Other Features and Benefits
The 3 fine copper nozzles of 3.0mm, 2.6mm, and 1.8mm make the application of thin paints, varnish, and sealers easy.
The 3 spray patterns further simplify your painting work; circular, horizontal, and vertical, so that you can easily pick the most efficient one.
The paint output of this HVLP sprayer shouldn't worry you as it can be adjusted comfortably with the control knob. Most importantly, the sprayer has a 6.56 feet power cord for convenient outdoor use.
In conclusion, all the parts of this gadget, including the 1300ML/44-ounce paint container, are detachable for cleaning. Nonetheless, this might take longer than the other brands.
Pros
Adjustable paint volume dial
Large cup capacity
Different spray patterns
Durable copper nozzles
Disassembles for quick cleaning
Cons
Gets hot if used for long
Needs to be cleaned after every use
9. AOBEN 550 Watt HVLP Adjustable Knob Paint Sprayer
DIY painting projects need a sprayer that paints quickly and doesn't take much of your time or energy just like this AOBEN sprayer.
This HVLP-enabled sprayer has a 550-watt power motor that delivers a fine finish to all your surfaces to your ultimate satisfaction.
Other Features and Benefits
The adjustment knob allows even paint application from the container and prevents overspray, which in turn helps you to cut on the operating costs.
For enhanced versatility, there are 3spray patterns (horizontal, circular and vertical jets) and 4 nozzle sizes; 1.0mm, 1.8mm, 2.5mm, and 3.0mm. These interchangeable tips allow you to adjust the paint volume when changing from one surface to the other.
For cleanup, just unscrew the sprayer parts when done painting, then wash them in a sink or with a water hose to prevent the paint from drying up.
Pros
Unique design
Adjustable valve
4-size nozzle
Portable
Easy cleaning
Cons
The nozzle gets clogged easily
Motor gets hot with extended painting sessions
10. AstroPnematic Tool Gun 2PG7S 2Quart Pressure Pot
Projects with large surface areas like vans, trucks, or buses require a high-pressure sprayer like this AtroPnematic tool.
The sprayer is uniquely designed with a fluid pressure gauge and pressure regulator to deliver accurate operation settings.
The carrying handle makes the sprayer more portable, a notable feature the other paint sprayers in this list lack.
Other Features and Benefits
The 1.2mm nozzle tip allows smooth flow of paint from the 2 quarts (1893cc) pot, which holds enough paint mixture to cover a wide area. Of great advantage is the pot capability to mix the paint and spray at the same time.
Above all, the twin set 6 feet hose allows smooth movement of paint and air from the pot to the gun as well as easy usage.
After cleaning, leave your gadget to dry completely or wipe off with a piece of cloth to remove all the moisture to prevent the metallic parts from rusting.
Pros
Includes 2 hoses
Strong metallic pot
Easy to maneuver around
Simple operation
Cons
Not suitable for thick paints
Not great for small painting projects
How to Choose the Electric Paint Sprayer for Cars
For efficiency purposes and simplified guide for easy car spray selection, the following are the distinguishing factors to look for.
Spray Power/Capacity
An efficient paint sprayer should release the paint slowly and steadily to ensure uniform coverage on the entire surface.
Electric car paint sprayers are equipped with different sizes of motors for delivering different power options. What does this imply? The power of a sprayer's motor determines the amount of paint it sprays out every minute.
Moving on, a spray with a large paint container saves you the unwanted pain of making regular refills though it may prove heavy and limit your mobility.
Nozzle
This is the part of the spray that disseminates the paint out. A bigger sized nozzle sprays out the paint quickly while a smaller one jets the paint steadily. It's up to you to decide on the size of the nozzle, depending on your coverage area.
Although one-nozzle sprays still do exist, most are now being made with 2-5 nozzles to make them more user-friendly.
Adjust-ability
It can be tiresome for you to use a sprayer you aren't comfortable with. The length of the hose or power cord allows easy maneuverability around the car, while multiple nozzles give room for easy changing of the paint output.
While high-pressure sprays allow you to finish your job faster, this is not what's needed every time.
For example, if you are dealing with surfaces that require ultimate precision or opt to introduce some patterns, then the low-pressure sprays will be the best option.
Cleaning/Maintenance
The efficiency of a car spray paint device is equivalent to the type of maintenance you award to it. Regular cleaning of the sprayer is mandatory either when changing the color or when using a new piece of material.
However, the clean-up process isn't as easy as you may think, this is why you need to get a sprayer that assembles or dissembles quickly.
Frequently Asked Questions
Many users have asked these questions, and we feel some quick answers will help you understand electric paint sprayers better.
Why should I use electric spray guns?
Electric sprayers direct the whole paint on the proposed surface without any air interference allowing fast application.
Do airless sprayers consume more paint?
No, if you know how to use it. However, if you are still learning the operation process, you may end up spending 40% more paint in comparison to hand brushing or rolling. This is as a result of the paint ending up on nearby surfaces.
Can electric sprayers be used indoors?
Yes, as long as the room or garage has ample ventilation and lighting. Besides, for personal safety, you need to wear protective gear.
Conclusion
Some car paint sprayers can handle both small and large-scale jobs while others are engineered for one particular task. It's all up to you to pick the one that suits your car painting needs.
Not all electric paint sprayers have to be plugged in to work, and some only need to be connected to an air compressor.
All the units discussed above don't require a compressor, which tends to add up the costs and also complicate the whole operating process.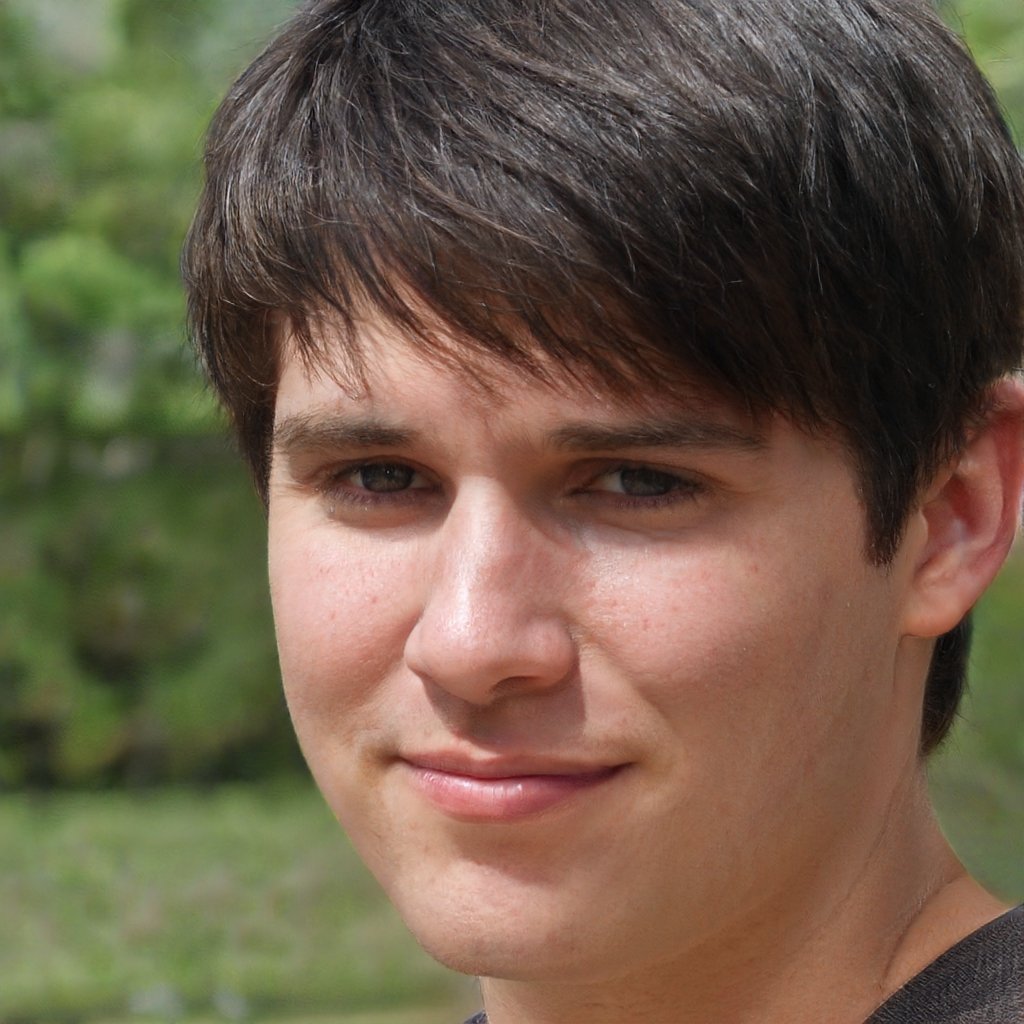 I'm William Guzenski, ASE certified master automobile technician & automotive expert. I love to attend race events and car shows throughout the country. I also loves to travel 40-foot motorhome, exploring abandoned mines and ghost towns. I'm currently building another car for Bonneville Salt Flats and will be campaigning a drag car at several events.