Paint doesn't last forever, which is why you may notice your paint isn't looking as flawless as it used to.
Even if you constantly wash it, keep it from being dented, and are exceptionally careful, your car's paint is still going to face dirt, debris, rain, dust, and sunlight. All of which can affect the way your car looks.
Keeping your car looking fantastic is as simple as applying a layer of car paint sealant. It can be easily done in your garage. Sealants keep the paint protected from damage caused by debris, the sun, and more.
The best overall paint sealant is the Chemical Guys JetSeal Paint Sealant and Paint Protectant because it lasts up to a year and protects against many outdoor elements.
If you're in the market for some paint sealant, we've researched and gone over numerous reviews and found some notable products that may be what you're searching for.
We scoured the internet and researched what seemed like a ton of car sealants. The below list are the ones we found to be some of the best for various types of applications.
Best Car Paint Sealants
| | | | |
| --- | --- | --- | --- |
| Product | Type | Longevity | Cost |
| Turtle Wax Ice Seal | Spray | 2-3 months | $28.95 |
| Shine Armor | Spray | 2-3 months | $19.95 |
| Chemical Guys | WOWO | Up to 12 months | $39.99 |
| Meguiar's Mirror | WOWO | 1-3 months | $18.66 |
| Klasse | WOWO | 6 months | $38.90 |
Top Car Sealant For Paint & Detailing
The Turtle Wax Ice Seal N Shine Sealant Spray is the best overall spray because it's easy to apply, lasts for several months, and helps the paint retain shine.
It doesn't get much easier to apply wax than to spray it. This spray-on sealant is infused with carnauba wax, which is well-known for shine retention even after it has been washed several times.
The superhydrophobic formula and synthetic sealant combo will help repel water on the surface of the paint to prevent harm.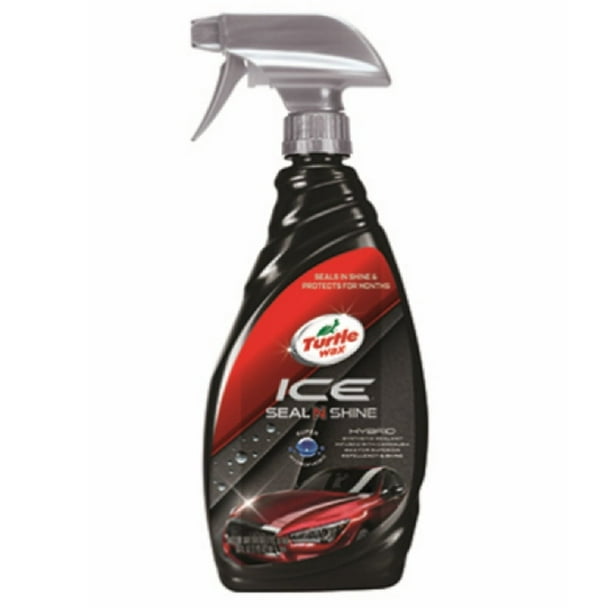 The Turtle wax Ice N Shine lasts several months and doesn't leave behind residue.
It will maintain shine between washings and drying time will be reduced after you wash your vehicle. To use the spray, all you have to do is spray it on your paint and wipe it firmly with a microfiber cloth.
Even though most reviews stated the wax worked well, some said that the wax doesn't create a deep gloss or shine, but you will see a little of it thanks to the wax. It doesn't have a showroom finish though.
What We Like
It's easy to apply
The water beads off the vehicle
Drying time is reduces
It's affordable
What We Don't Like
It doesn't last very long
There isn't a lot of shine or gloss
The Shine Armor Wax Polish Spray was chosen as the best cheap spray because not only is it affordable, but it's quick to apply and leaves a shiny finish.
The Shine Armor Wax Polish Spray is an affordable sealant option that will leave a fantastic shine on your vehicle without hurting the paint. It's a 3-in-one ceramic coating hydrophobic spray that provides your vehicle with a waterless wash, coat, and shine. Once applied, you'll see no streaking, smearing, or scratching.
This particular spray cuts dirt, grime, and grease. It eliminates it almost instantly. It's safe for all surfaces and you can use it on cars, trucks, boats, motorcycles, RVs, and more.
It's a gentle and effective polish that leaves your vehicle looking clean. The best part is that it only takes 15-minutes to apply.
Even though this spray is effective and provides a fantastic shine, it only lasts about 2 to 3 months before another application is needed. Additionally, it doesn't offer scratch removal or repair.
What We Like
It offers superior shine
Doesn't show streaking, smearing, or scratching
Can be used on different types of vehicles
Eliminates grime almost immediately
Affordable
What We Don't Like
Doesn't last very long
Doesn't repair scratches as some others do
We chose the Chemical Guys JetSeal Paint Sealant as the best car sealant wax because it lasts up to a year, protects the paint against the elements, and is affordable.
9/10 reviews we read correlated with all of the positive things we saw during our research regarding this paint sealant. It's compatible with nearly all vehicle surfaces and can be used on glass, metal, and plastic. It's one of the most durable paint sealants we came across.
Chemical Guys Jet Seal is made with a blend of synthetic wax and nano-polymers and will last up to a full year. It helps limit the damage your paint may suffer from weather, dust kicked up from the road, UV rays, and more.
This sealant can be applied by hand or with a polishing machine. Once it's layered over your paint, you will notice a nice shine.
The only issue is that it doesn't give off an extra-glossy finish. If you want added depth, this may not be the right sealant for you. Additionally, it's not the best in rainy conditions.
What We Like
Lasts up to a year
Offers fantastic protection against the elements
Offers anti-corrosion protection
Increases vibrancy of the paint once applied
Bonds with multiple textures including paint, plastic, and polished metals
What We Don't Like
Doesn't offer rain protection
Won't give you a deep gloss finish
We liked the Meguiar's Mirror Glaze for the best sealant wax because not only is it affordable, but it offers great value and is easy to use.
The Meguiar's Mirror Glaze was almost unanimous in votes for the best sealant and wax combo with the best value. It is a synthetic polymer and has hydrophobic technology that can offer you advanced paint care and protection. It's ideal for those looking to get the most bang for their buck.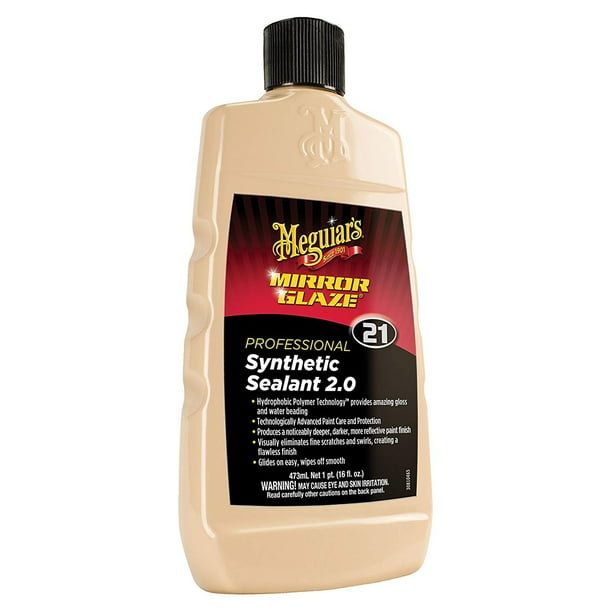 Not only does it offer fantastic value, but it is applied to your vehicle with a smooth, glide-on application method.
It's simple to wipe right onto your vehicle. This sealant will Deliver a deeper, darker, and more reflective finish that makes your paint look like it's nothing shy of top quality.
Unfortunately, this car paint sealant causes water to bead on your car's surface but doesn't actually repel the water. It's not long-lasting either. It will need to be reapplied every one to three months.
What We Like
Gives a deep, reflective finish
May eliminate fine scratches and swirls
Easy to apply
Multidimensional appearance
Affordable
What We Don't Like
Doesn't last very long
Water beads and sticks
The Klasse High Auto Paint Sealant Glaze was our pick as the best sealant for winter because it can withstand the harshness of the elements and it's easy to apply.
The Klasse All-in-One Paint Sealant Glaze is among some of the best. It's a great winter sealant that will keep your vehicle's paint protected from the elements.
https://www.amazon.com/Klasse-All-One-33-oz/dp/B0002LBKF6?crid=39FI0GL88R70X&keywords=klasse&qid=1653589881&sprefix=klasse%2Caps%2C142&sr=8-1&linkCode=ll1&tag=autohelpers-20&linkId=fa06e7b242ec7dda3be372faa4a3f012&language=en_US&ref_=as_li_ss_tl
The solution has acrylic in it, which is different from wax, silicones, and polymers. The solution will bond to your paint but won't cause changes in it.
As you apply the Klasse All-in-One treatment, it dries quickly so there's no chance of hazing or streaking. It has no abrasives or silicones and doesn't stain plastic, vinyl, or rubber trim. You can use it on any non-porous surface and can be used for marine and aviation vehicles.
This sealant lasts 6 months and is easy to apply. It offers the same quality as carnauba wax but lasts longer.
Additionally, it repels water and beads it which will help eliminate spot damage. The only issue we found was that some individuals didn't see the longevity advertised by Klasse.
What We Like
Mirror-like results
Easy to apply
Shines for months
Protects the paint during winter
Dries quickly
What We Don't Like
It may not last as long as advertised
Other Great Paint Sealants
| | | | |
| --- | --- | --- | --- |
| Ranking | Product Name | Brand | Weight |
| 1 | Chemical Guys WAC_118_16 JetSeal Paint Sealant | Chemical Guys | 1.1 pounds |
| 2 | Armor Shield IX DIY Kit | Avalonking | 30ml Bottle |
| 3 | Meguiar's M2116 Mirror Glaze Synthetic Sealant 2.0 | MEGUIAR'S | 1.04 pounds |
| 4 | Wolfgang Concours Series WG-5500 Deep Gloss Paint Sealant | WOLFGANG CONCOURS SERIES | 1.05 pounds |
| 5 | CarGuys Hybrid Wax Sealant | CarGuys | 1.45 pounds |
| 6 | TriNova Paint Sealant | TriNova | 1.25 pounds |
| 7 | Mothers 05716 California Gold Synthetic Wax Liquid | Mothers | 1.05 pounds |
| 8 | Griot's Garage 11075 One-Step Sealant | Griot's Garage | 1.02 pounds |
| 9 | Klasse High Gloss Sealant Glaze 33 oz. | Klasse | – |
| 10 | Jescar Power Lock Polymer Paint Sealant 16 oz | Jescar | 0.98 pounds |
| 11 | Epic Elements Protect Ceramic Coating | Epic Elements | 0.6 pounds |
| 12 | 303 SiO2 Based Touchless Sealant for Paint | 303 Products | 2.29 pounds |
6.Trinova Car Paint Sealant
Made in the USA, this paint sealant is just for you if you are looking for a credible, locally manufactured product. The manufacturer has been in the game for a decent period, and this should assure you that he knows what he is doing.
More on the product in our review below.
Product Description
First, this sealant relies on the latest technology to ensure that it forms a long-lasting protective layer on your vehicle's paint.
You can expect it to give a better performance than the ordinary wax you are used to. Then, it is straightforward to apply, and you can use your hand or an orbital polisher for the job.
Besides that, the non-abrasive formula ensures that you can effortlessly wipe off the sealant to leave you with a shiny surface.
With the Trinova paint sealant, you can expect your vehicle to get sufficient protection against various elements such as UV rays from the sun, and bird poop.
Other Features and Benefits
An impressive bit with this formula is that you do not have to apply too much of it to get the job done.
We cannot complain about the beautiful packaging, although we hoped the manufacturer could come up with a larger capacity than 18oz.
Pros
Easy to apply and wipe off
Offers long-lasting protection
A small amount is enough for the job
Cons
7. Mothers California Gold Synthetic Wax Liquid
Another high-quality car paint sealant for you to think about is the Mothers California Gold synthetic wax. It provides such tremendous depth to ensure your car gets the required depth that would offer sufficient protection for the paint done on it.
Product Description
Let's start with the microencapsulated polymers formulated to form a strong chemical bond that would protect your car's paint surface.
The other notable feature of this synthetic wax liquid how easy it is to apply. It would take you the shortest time to be done with the project. Wiping it off is effortless as well.
Other Features and Benefits
This formula is going to enhance that you have always wanted your car to have after a painting session. In case of any queries, excellent customer support is here to guide you out of the problem.
Pros
Easy to apply/wipe off
Offers long-lasting protection
Decent customer support
Cons
Leaves white spots on the surface
8.Griot's Garage 11075 One-Step Sealant
Do you lack time to polish your car whenever you apply the sealant? If you do, the Griot's Garage sealant would be a reasonable product to invest in. This is because this product serves as both a sealant and a polisher, which makes it a one-step sealant.
There is more to this product, as you shall see in our review below.
Product Description
This formula bonds with your vehicle's paintwork to give it an attractive glossy appearance. You are going tom find it particularly useful if you had left your car outside for long periods.
Another bit is that the sealant does a great job of removing blemishes such as light swirl marks. We also believe that you are going to appreciate the ease of applying this formula as well as wiping it off.
Other Features and Benefits
Let's also touch on the bottle's design, which is very easy to use and would not pose any complications to you.
We liked how the formula can withstand the oxidation process and protect your car's paint for months to come.
Pros
A 2-in-1 sealant
Easy to apply-wipe-off
Long-lasting protection
Cons
Gives out an unpleasant smell
9.Klasse High Gloss Sealant Glaze
Are you a professional who has several cars lined up and need to be applied with this paint sealant? If you are in such a scenario, the Klasse high gloss sealant would be a useful addition to your arsenal.
It is highly concentrated, which implies that a small quantity would go a long way toward getting the job done.
Product Description
This sealant is designed to offer protection to the paint's surface from UV rays, acid rain, saltwater, and other pollutants that it may be exposed to.
The protective layer formed is elastic and shrink-proof and is effective in preventing minor scratches from forming.
We liked its durability, and once you apply it, it would last for up to a year.
Other Features and Benefits
Let's not leave out the fact that this is an anti-static product that is non-abrasive. The significance of this description is that you should not expect any damage to your vehicle's surface.
Besides painting, you can use this sealant on other automotive surfaces such as fiberglass, clear coats, and plastics. In general, this sealant would be perfect for any non-porous surface.
Pros
Lasts close to a year
Gives a glossy finish
Needs small amounts for use
Cons
10. Jescar Power Lock Paint Sealant
This paint sealant would be a wise investment if you have a new vehicle. Once you apply it, you can expect your paint surface to receive protection against UV rays as well as other pollutants in the environment.
There are other things about this sealant that you should know about.
Product Description
First, this product is straightforward to apply, and it should take you a short while to be done with the process.
On the application part, you could either do it by hand or a polisher, whichever you find convenient. However, an appropriate polisher would give you better coverage.
This sealant is formulated to deliver a deep wet finish to leave your car surface looking gloss for longer.
Other Features and Benefits
We could say that this formula is a budget-friendly option since you only need to apply a little amount to get the job done.
The removal is also a straightforward affair.
Pros
Easy to apply/remove
Leaves the paint smooth and silky
A little amount goes a long way
Cons
Leaves an unpleasant white residue
Do Car Sealants Work?
Car sealants work as long as you choose the proper type for your vehicle.
Car sealants are meant to protect the exterior of your vehicle while adding a mirror-like finish to the paint.
It's not only aesthetically pleasing, but it's beneficial to your vehicle. There are many different paint sealants on the market, each of which has its own material composition, style, and protective capabilities.
There are plenty of ways your vehicle can benefit from sealants that include paint protection, glossy shine, ease of use, longevity, high resistance, and lower maintenance costs.
With that being said, here are some of the best car sealants that will benefit your vehicle's paint.
What Is The Longest Lasting Paint Sealant?
Ceramic coating is the longest-lasting type of paint sealant because it's more durable and protective than any standard car wax. It lasts roughly two to five years with proper care and maintenance.
Ceramic sealants are the best for vehicles because they provide long-lasting protection from UV rays, contaminants from the environment, and chemical erosion. However, the preparation involved before applying ceramic sealants is tedious and time-consuming.
The exterior of your vehicle has to be thoroughly washed, decontaminated with a clay bar, and then polished. You will then have to apply the coating one panel at a time using consistent circular motions and wiping excess sealant off immediately.
When the ceramic coating wears off, you will notice that water beading and dirt shedding abilities will decline over time.
You can preserve your coating with a wash schedule of once every two weeks. Otherwise, the hydrophobic qualities will diminish if contaminants are allowed to remain on the coating.
If you want to extend the lifespan of your ceramic coating, you can apply wax over it. The wax will degrade within months, so you may need to reapply it.
Are Sealants Worth It?
DIY sealants are worth it, but dealer sealants aren't.
When a dealer does a sealant job on your vehicle, they will offer a lifetime guarantee. However, this isn't exactly the case. You will have to bring the vehicle back for repeat applications and pay out of pocket for it.
If you purchase the sealants on your own, which is more affordable than having the dealer do it, you get more bang for your buck.
You will be able to control how much you apply to your vehicle, how often, what kind it is, and more. Most sealants cost between $15-$80 depending on the brand and type.
Car Paint Sealant Pricing
There are several types of paint sealants you can get and each has its own pricing.
A ceramic coating can cost you between $1,500-$3,000, paint protection film can cost $50-$800 or more, and wax sealant can cost between $55-$150.
Ceramic sealant pricing is more than the others because there's a lot that has to go into it before it can be sealed.
The paintwork has to be in pristine condition, the bigger the car is the more prep work it's going to take, and there may even be paint correction measures taken.
Types of Car Paint Sealant
There are two main types of car sealants. These are paint sealers and cleaning sealers. Sealers with cleaners are designed with solvents and abrasives that remove fine scratches and mild oxidation
. These aren't recommended for paint, gel coats, or clear coats that have already been compounded and polished.
There are two types of non-cleaning sealants which include wipe on wipe off and wipe on walk away. Wipe on wipe off sealants are like wax. You squeeze some out onto an applicator and wipe it on the car. You will then wipe it off with a microfiber cloth.
These are affordable and the easiest to work with. Wipe on walk away sealants are applied and left on. You don't need to wipe it off and it dries clear without haze.
Sealants vs Wax
Wax is more natural than sealants in that they contain natural wax products such as beeswax, montan, carnauba, and more. Sealants are composed of synthetic compounds and are usually advertised as synthetic waxes. Wax will have a more reflective, warm, and wet appearance to the paint than sealants do, but sealants last longer. Sealants last 6 months to a year and wax lasts 6-8 weeks.
Sealant is better than wax in that it lasts longer and can protect your vehicle more than wax can. Wax can protect your car to a certain extent, but it doesn't quite do what sealants can.
Sealants can block UV rays, prevent contaminants from sticking to the paint, keep paint cleaner, and reduces the risk of scratches or marring.
What is a car paint sealant?
This is a formula whose purpose is to protect a car's paint finish from elements such as UV rays and acid rain. As a result, you should end up with a shiny and sleek-looking car.
The Buying Guide for Paint Sealant
There are many brands of car sealants on the market. If you want to have an easy time settling for the best product, you have to get creative, and this involves paying attention to specific features.
We have analyzed some of these features in great detail.
Frequency of Application
As we mentioned earlier, we do not think that you would enjoy spending all your summer weekends applying the paint sealant to your car.
For this reason, we advise that you look for a product that will offer protection to your vehicle for an extended duration, such as twelve months.
The elements against which it offers protection
An ideal sealant is one that is formulated to protect your car's paintwork from a range of potentially destructive elements.
The elements against which your car would be protected include environmental pollutants like dirt and grime, bird droppings and bugs.
Additionally, the sealant should protect against UV light, minor cracks, and chips.
Variety of Surfaces to be used on
Since paint sealants have a non-abrasive formula, their use is not restricted to paint alone. You may find them useful in surfaces such as plastic surfaces, glass, and fiberglass too.
If you are lucky, you may land a product that is suited for use in metal surfaces.
Ease of Application
How can you tell that the car paint sealant in front of you would not give you a hard time applying it on a particular surface? If the instructions state that you can apply it by either hand or a machine, you have the right item.
Conditions for Application
Some sealants are formulated such that you could only apply them in certain environmental conditions. Some are suited for wet and humid conditions, while others are meant for hot and dry conditions.
In this instance, we advise that you get a product that you can apply in different conditions.
Benefits of Applying Paint Sealant on a Car
If you are still wondering whether a car paint sealant is worth investing in, we have broken down some of its advantages.
Protecting the paint
If you expose the paint on your car to potentially damaging elements such as UV rays, bird droppings, and debris, you can expect it to wear out in the shortest time possible.
A paint sealant would form a protective layer on the paint's surface, and this would ensure that your paint remains fantastic for longer.
Enhances ease of cleaning
As soon as the paint dries and you apply the sealant, the protective layer ensures that contaminants do not infuse themselves into the paperwork.
So, you can expect your next cleaning session to be less stressful while the paintwork is going to be better suited to work with other protective elements that you need to apply.
Boosts the vehicle's appearance
Car paint sealants are designed to give your auto a deep luxurious gloss. This enhances its vibrancy and thereby making it quite attractive to look at.
How To Apply Sealants
There are a few ways you can apply sealants which include by hand or machine. Sealants are liquid, so they're easy to work with using either of these methods. The key is to spread it as thin and uniformly across the paint as possible.
Here's how to apply it by hand:
Put 2-3 small drops in the center of an applicator pad made of either foam or microfiber.
Apply the pad to yoru paint with light pressure and work the sealant across the paint thinly. You can do it in a circular or cross-hatch motion as long as the surface is completely clean.
Overlap each pass across the panel to ensure complete coverage.
Leave the sealant on the paint based on the specified time given by the manufacturer.
If you're using a wipe on wipe off sealant, buff the excess sealant off.
Leave the sealant to cure before applying an additional coat.
Here's how to apply it via the machine method:
Make sure your machine has a finishing pad on it.
Apply 2-3 small drops of sealant to the pad
Place the pad against the paint with the machine off and spread the sealant around the working area.
Turn the machine onto low and spread the sealant evenly across the panel.
Turn the machine to medium and work the sealant at about 5 inches per second across the panel overlapping each pass.
Repeat step 5 to all panels
Turn the machine off while the pad is against the paint to prevent slinging.
Leave the sealant on the paint for the time specified by the manufacturer.
If using a wipe on wipe off sealant, buff excess off.
Leave sealant to cure before applying another coat.
For both methods, you can apply a carnauba finishing to the top of the cured sealant to enhance gloss, warmth, and depth.
Final Words
There you have it! This is everything you need to know about sealants. We found sealants to be much more beneficial to the vehicle than wax. It lasts longer, provides more protection, and it's generally affordable.
We hope that our article has given you all the information you were looking for regarding the best sealant for your vehicle.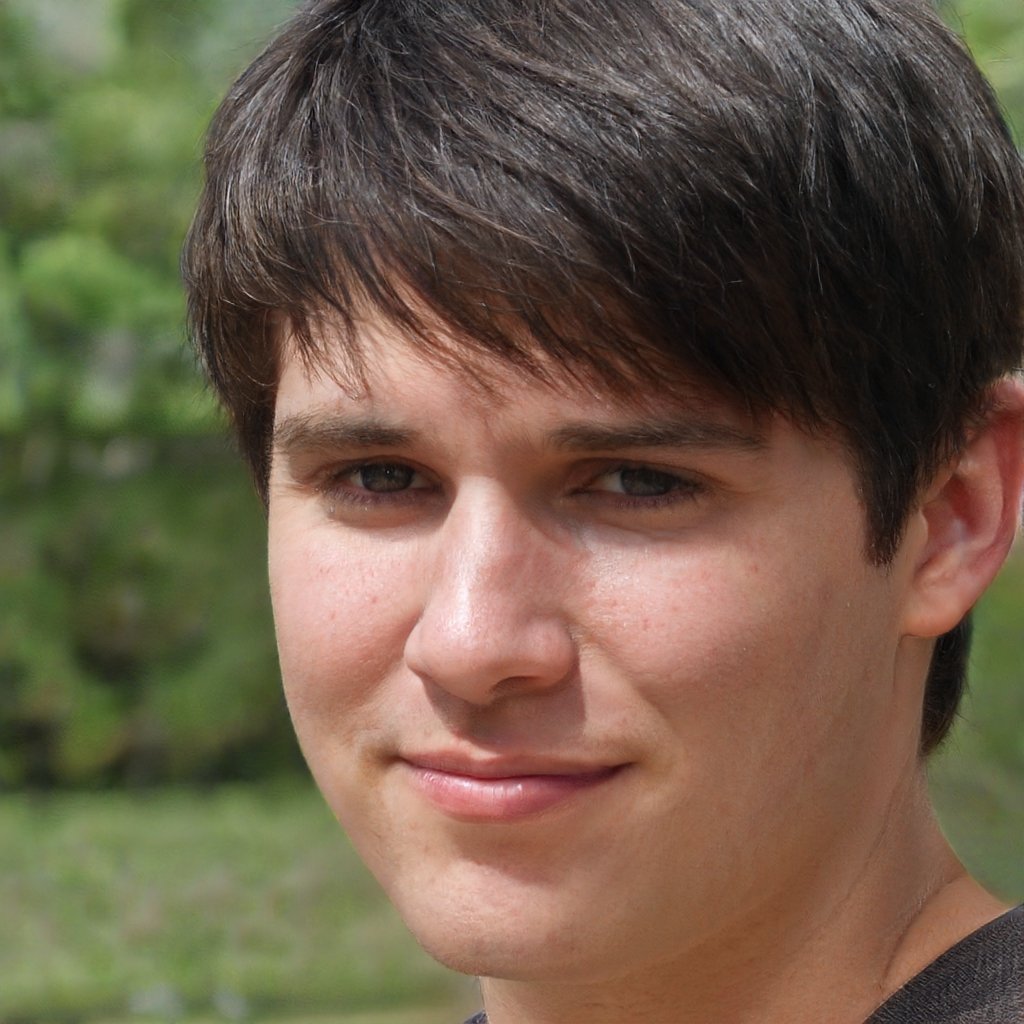 I'm William Guzenski, ASE certified master automobile technician & automotive expert. I love to attend race events and car shows throughout the country. I also loves to travel 40-foot motorhome, exploring abandoned mines and ghost towns. I'm currently building another car for Bonneville Salt Flats and will be campaigning a drag car at several events.