You have an upcoming camping trip, and you want to bring your bikes with you. Where do you put it? The travel trailer is already packed, and adding bicycles in it would make things uncomfortable for everyone.
To deal with this problem, you have to invest in the best bike rack for travel trailer. Note that you can't use any other bike rack on your trailer but one that is RV-rated.
In this article, we will tell you all you need to know about RV bike racks and how you can find the correct item.
Top Bike Racks For Travel Trailer
This list contains some of the top bike racks for RVs that we could find in the market. Check out our brief reviews on each item and see what they have to offer.
If you are wondering why this RV-approved bumper rack is at the top of our list, let us tell you why. First, the bumper rack has a unique design that keeps the first bike 6.25" away from the bumper. As a result, the bicycles won't damage your trailer easily.
Another thing, it has a weight capacity of 120lbs, which is enough to accommodate four bikes comfortably.
Next up is the build quality, whereby sturdy steel construction gives the unit impressive durability. As if that's not enough, it is powder-coated for corrosion resistance to aid its longevity further.
And the upright bar in the middle of the rack will offer your bikes additional support during transportation.
Pros
Easy to use
Covered by a limited lifetime warranty
Corrosion-resistant
Cons
All the bikes have to be of the same shape
Just because your travel trailer has a spare tie at the back doesn't mean you cannot install a bumper rack.
An example of the perfect bike carrier for such a situation is the Around the Spare rack by Swagman that is designed to accommodate two bikes even with a spare tire mounted at the back.
With a load capacity of 70lbs, you can comfortably load two bikes onto this rack, provided each of them has a maximum weight of 35lbs.
Another notable feature is the anti-sway cradles that keep your bikes still during transportation. In addition to that, two nylon straps secure your bike's top tube from sudden jolts.
And for ease of installation, all the mounting hardware needed to set up the rack is included in the package.
Pros
Built to last
It can be mounted around spare tires
Features anti-sway cradles
Cons
Complaints of the rack ripping off bumpers
By now, it must have clicked your mind that Swagman is one of the leading brands of travel trailer bike racks, and the Traveler XC2 does not deviate from the high standards.
The rack is easy to assemble, and you will only need a few minutes to get started with it. In addition to that, the load capacity of 70lbs means that the rack can comfortably accommodate two bikes, each weighing 35lbs.
You may also appreciate the middle arm that folds down to allow entry into the car's rear without having to eliminate the rack.
Let's not forget the anti-wobble hitch gadget included in the unit to ensure that the bike doesn't move around as you drive the RV.
Pros
Easy to assemble
Versatile
Keeps your bike in place
Cons
Powder coat comes off easily
4.Camco 51492 RV Ladder Mount Bike Rack for Travel Trailer
If you have been scouring the internet for the best ladder rack, you must have come across the Camco bike rack. It is now our turn to explain the hype behind this product.
The outstanding aspect about this unit is that you can hook it onto your trailer's ladder, and you can lock your bikes for an extended period when you are away.
Also worth mentioning is the load capacity of 60lbs that allows it to hold up to two bikes, each weighing 30lbs.
Another feature is the two sets of soft grips on the rack's horizontal rungs where your bikes sit that ensure your bike doesn't get damaged during a bumpy ride.
And the tie-down straps only ensure that your bikes remain still on the rack as you transport them on your trailer.
Pros
Easy installation
It comes with bonus straps
Lightweight
Cons
Only holds the bikes horizontally
5.XCAR Universal Hitch Mounted Bike Carrier Rack for Trailer
We all want to invest in bike racks that will last for a lifetime, and that is what this trailer bike rack by XCAR offers you. With solid heavy-duty steel construction, this unit is guaranteed to last for a decent period into the future.
It has a maximum load capacity of 80lbs, slightly higher than the other units we have checked out. So, it can hold two bigger bikes, each weighing 40lbs.
What about the installation? It is pretty easy with all that is required of you to attach it to your hitch and then use the tie-down cradle system to secure your bikes fully.
And when it is not in use, you can easily fold up the rack's arms for safe and convenient storage.
Pros
Heavy-duty construction
Fold-down arm design for convenient storage
Easy to install
Cons
Unfavorable return policy
6.Swagman 2-Bike RV Bumper Rack
It is no surprise that we are looking at another product by Swagman, and this particular unit would be an ideal bike rack for most recreational vehicles out there, including the travel trailer.
The outstanding aspect of this bike carrier is the ability to fit onto any square bumper between 4-4.5-inches effortlessly.
Next, the installation is relatively easy and won't take most of your time. In addition to that, the bike rack comes with steel U-bolts to ensure you end up with a sturdy installation.
The entire construction is from heavy-duty steel to give you a solid bike rack fully capable of withstanding a harsh external environment.
Lastly, this is a versatile bike rack that can fit any wheel or frame size.
Pros
Sturdy construction
Budget-friendly
It works with numerous bike configurations
Cons
7. Thetford RV Ladder Mount for Travel Trailer
Does your recreational vehicle have a ladder and need extra storage space? Well, Thetford has a product for you that, besides being a bike rack, you could also use to transport other items you may need in your trip.
Let's talk about the construction that features aluminum, which is lightweight and sturdy for durability.
In addition to that, the ladder mount is secured in place with screws and metal brackets, while the 85-inch nylon strap is vital for tying down and securing your bike in place.
Lastly, the package includes everything you need for the setup, such as lock pins, lock nuts, Allen wrench, and ladder mount brackets.
Pros
Lightweight and sturdy
Versatile
Nylon strap for secure tie-down
Cons
How To Install a Travel Trailer Bike Rack
The installation of this process largely depends on the model you are dealing with. Luckily, most of them come with instruction manuals to guide you through the process. So, it shouldn't be complicated, and we shall give you a guideline on how to go about the setup:
Screw the adapter included in the package into the bumper. The adapter will rest on both the top and bottom of the bumper, which we assume is steel-welded. Any other type is likely to present you with problems.
Now, use screws and nuts to secure the bracket over the bumper and ensure it is tightly locked in to avoid complications in the future
With that, the entire device will now slide into place, and the bolt will fasten it further
Easy, isn't it? Don't worry about hitch-mounted or ladder-mounted, as both are equally easy to install.
Travel Trailer Bike Carrier: Factors Need to Consider
Since there are many brands of RV bike racks, it is wise to narrow down your search to save time and energy. You can do this by paying attention to specific factors, and we will point them out below.
The Type of Rack you Need
A rack is defined by the method they attach to your RV, and there are three main types. They are:
Bike rack for RV ladder- hooks to the ladder on the back of the trailer
Bike rack for RV bumper- mounted on the bumper
Hitch-mounted racks- mounted on the hitch receiver
Number of Bikes you Intend to Carry
This is an essential factor, determined by the number of people you plan to enjoy your bike-riding hike.
In our list, you will find racks that can accommodate between two and four bikes and accommodate the number of bicycles you need for your trip.
Durability
The longevity with which your rack serves you depends on the materials used in its construction. Since the rack is positioned outside, it should be capable of withstanding all the weather elements it is exposed to.
The best durable materials are stainless steel and aluminum, while a powder-coated finish protects against corrosion.
Of course, these are not the only factors to consider. You can narrow your search further by factoring in:
The bike size
Price
Weight capacity
Brand
FAQs
Before we wrap up our discussion, let's answer some of the questions we faced during our research on bike racks for travel trailers. Here they are:
What are the leading RV bike rack brands?
Some brands have been consistent in providing high-quality bike racks over the years. These include Swagman, Yakima, Futura, Thule, and XCAR. You won't be going wrong by investing in products from these names.
Is it wise to order a bike rack online?
Yes, it is as there are numerous reliable online retailers available. Such platforms include Amazon and eBay, allowing you to make comparisons among different sellers and go for the best deal.
This method also saves you time as you don't have to leave the house to make your purchase.
How much does a bike rack for a travel trailer cost?
Your ideal bike rack doesn't have to be pricey, and this is exemplified by the items we have checked out in our discussion. Most of them are high-quality yet affordable and therefore a small investment to keep your bikes safe on the travel trailer.
Which One is Overall Best?
From all the products we have reviewed, the best bike rack for travel trailer is Swagman RV-Approved Bumper Rack (4-Bike). It comes from a reliable brand, is easy to use, and is designed to withstand any harsh environmental conditions it is exposed to.
Most of all, the product is covered by a lifetime warranty to make it a risk-free investment.
Closing Remark
As you can see, a travel trailer bike rack is a minimal investment that would help you keep your bikes and RV safe as you embark on your camping trip. Provided you choose the right brand and follow the manufacturer's instructions, this is an item that will help you out a lot.
We hope you have an easy time find the right product to meet all your needs in transporting your bike(s) safely to the camping site.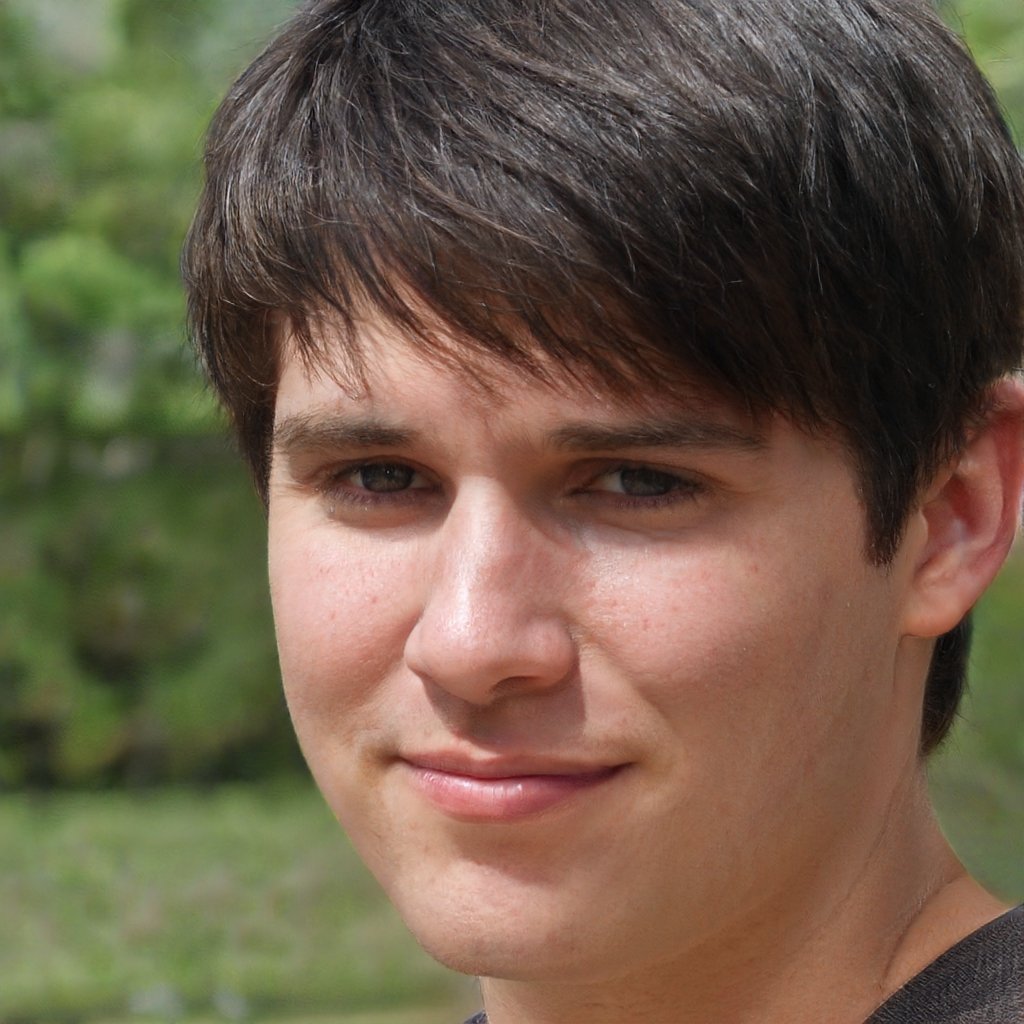 I'm William Guzenski, ASE certified master automobile technician & automotive expert. I love to attend race events and car shows throughout the country. I also loves to travel 40-foot motorhome, exploring abandoned mines and ghost towns. I'm currently building another car for Bonneville Salt Flats and will be campaigning a drag car at several events.