Just because you own an expensive, classy car doesn't mean you have to sacrifice the ability to bring your bikes with you. 
The Tesla Model Y is a fantastic vehicle for those who spend most of their time traveling. If you're a fan of biking and want to go on cycling expeditions that are just a little further than a few miles from your home, you may want to consider a bike rack for your Model Y. 
To find the best bike rack for your Tesla Model Y, you first have to consider a couple of factors. First, you have to consider the type of bike rack which will depend on how many bikes you want to carry, what they weigh, and how tall you are for actually placing the bikes on the rack. 
You'll also want to consider the number of bikes you need to carry. Most companies make racks that can hold between two and four bikes at a time. Additionally, you have to look at its ease of use.
If you use the rack every day or a few times a week, then it may become a permanent fixture on your Model Y. If this is the case, you will want to ensure it doesn't affect the use of your vehicle. 
Trunk access is also a huge factor to consider. A trunk-mounted rack can be inconvenient. You'll want to think about how often you use it. If you use it a lot, consider a hitch-mounted bike rack that lets you angle the bikes down for access to your trunk. 
Lastly, consider budget and security. You have to think about how much you want to spend and if it's worth the price. Additionally, in today's society, security is a huge issue.
Fancy bikes left in unattended vehicles are easy targets. Consider the level of security you'll need based on you live or where you travel frequently. 
Based on all of these considerations, we found the Model X/Y 4-bike hitch mount rack is the best bike rack for Tesla Model Y, because it can fit 4 bikes, is lightweight, and is quick to install. 
Overall, when you're choosing the best bike rack for your Tesla Model Y, you'll want to make sure the rack is easy to install and securely holds your bikes in place while you're driving.
The best ones should prevent theft and should be used in a hitch. These ones remain the most stable and cause no damage to your Tesla. 
Top Bike Racks for Tesla Model Y: Comparison
| | | | |
| --- | --- | --- | --- |
| Product | Weight  | Number of Bikes | Combined Bike Weight |
| Model X/Y Hitch Rack | 40 lbs | 4 | 120 lbs |
| KAC Overdrive | 45 lbs | 2 | 120 lbs |
| Leader Accessories | 50 lbs | 2 | 90 lbs |
| SeaSucker | 10 lbs | 2 | 120 lbs |
| KAC K1 | 45 lbs | 2 | 120 bs |
| Allen Sports | 35 lbs | 4 | 120 lbs |
| MKING | 30 lbs | 2 | 120 lbs |
| Allen Sports Premier | 32 lbs | 2 | 80 lbs |
The Model X/Y Hitch Rack is the only model they sell directly from the Tesla store, but that doesn't mean it wasn't still the best. 
We found this model to be just as great as any other one on the market today. First, it's simple to install. All you have to do is insert it into your hitch and secure it.
It has an AutoPin and a locking SpeedKnob. These features ensure your bike rack stays in place no matter what type of terrain you're traveling on. 
This bike rack comes with ZipStrips that makes loading and unloading quick and simple. The padded arms secure your bike's frame and can be folded down when it's not being used. 
If you need to access the trunk of your Model Y, simply tilt the rack down with the UppperHand lever. This is easy to do with just one hand as well. It's a great idea for those who may be traveling with small children and never seem to have both hands free.  
Remember how we mentioned that security should be a major consideration? This bike rack has an integrated locking system. 
The same key that locks your rack in place also locks the bikes in place. The hitch fits both 1.25" and 2" hitch receivers, carries up to 4 bikes, and weighs just 40 lbs.
Even with its superior stability, you need to ensure that the bikes combined weight do not exceed 120lbs. It's also important to note that this bike rack will not work without a tow hitch in your vehicle. 
Pros
Easy to install
Has an integrated security system
It's lightweight
Holds 4 bikes
Has an UpperHand level to tilt the rack down for trunk access
Cons
2. KAC Overdrive Sports K2 Bike Rack for Tesla Model Y
If you are wondering why this unit from the KAC brand is so highly rated, let us tell you why.
First, this is a product that is made to last. This is courtesy of the sturdy alloy steel build and the powder coating to provide resistance to rust and other forms of corrosion.
Then, the rack is designed to hold two bikes, each weighing 60lbs. Your bikes will be held in place by the padded clamps and locking knob and hitch pin, while the patented anti-wobble system prevents unnecessary rattling during transportation.
Do not worry about the installation since most parts arrive assembled to make the whole process straightforward for you.
Lastly, the product is covered by a limited lifetime warranty against the manufacturer's defects for your peace of mind.
Pros
Built to last
Easy to install
Allows for rear cargo access
Cons
3. Leader Accessories Tire Clamping 2-Bike Hitch Mount Rack
Are you looking for a bike rack that would allow you to access your car's rear even when loaded with bikes? Well, Leader Accessories has a product for you whose tilt-back design will enable you to open the trunk without detaching the rack.
Other than that, the rack can hold two 60lb bikes, plus it is impressively compatible with most frame sizes and styles.
You'll also appreciate how the strong arm hooks secure your bikes at the wheel while protecting the paint and carbon frames.
And if you want to avoid any unnecessary movement of the rack inside the hitch, the no-wobble bolt will be of great help to you.
Lastly, an anti-theft cable is included to work hand-in-hand with the no-wobble bolt to ensure your bikes and rack don't get stolen.
Pros
It has an anti-theft system
Wide compatibility
Foldable
Cons
4. SeaSucker Mini Bomber (2-Bike) Rack for Tesla Model Y
The main advantage of a vacuum mount is that it is highly unlikely to damage your vehicle. In addition to that, the rack weighs only 6lbs and won't overload your car to cause more damage.
By looking at the construction quality, you can tell that this unit was built to last.
It is made from sturdy and rust-resistant 316 stainlesssteel for longevity. Besides that, the carrier features a reliable UV inhibitor to protect the rubber and plastic parts from the sun.
The outstanding aspect about the SeaSucker Mini Bomber is that it is a vacuum mount bike rack. So, besides your Tesla Model Y, it is compatible with many other vehicle models in the market, including BMW and Honda.
Lastly, the disassembly is equally easy as the assembly for maintenance and storage.
Pros
Easy to attach/detach
Won't damage your car
Compatible with many vehicles
Cons
5. Allen Sports 4-Bike Hitch Rack
Allen Sports presents us with a hitch rack that has an impressive 4-bike capacity. Therefore, it will comfortably accommodate your bike and those of your companions for the hike.
In addition to that, the rack is designed to accommodate different types of frames. So, whether it is kids' or adult bikes, this rack will be just as effective in carrying the bicycles.
Another aspect of this carrier is the patented tie-down system that aims to give you peace of mind that your bikes are well-secured within the system.
The installation is also straightforward, and you should be done with the setup within five minutes.
Pros
Large carrying capacity
Easy installation
Has a tie-down system to secure your bikes
Cons
Requires a hitch to be in place first
6. KAC Overdrive Sports K1 Bike Rack for Tesla Model Y (2-Bike)
Here is another high-quality bike rack from KAC Overdrive that you may get for your Tesla Model Y. It may not be compatible with many vehicles compared to the K2 model, but it still has a lot to offer.
For instance, it is well-made from alloy steel to last for a while. Further, the rack is coated to protect it from corrosion to remain useful for a decent duration.
What's more, the rack has a tilting design to allow for easy rear cargo access while loaded with your bikes. Further, you won't have a problem with the storage after use since the unit is designed to be foldable.
Lastly, this bike carrier features a rear reflector for better visibility in case you drive in the dark.
Pros
Backed by a limited lifetime warranty
Foldable
Corrosion-resistant
Cons
7. MKING 2-Tesla Model Y Bike Rack
Who wouldn't want a rack that helps keep their bike new for longer? That is what you get with the MKING bike carrier, which features a soft wrapper to protect your bike's paint and keep scratches at bay.
Next, the solid heavy-duty steel construction coupled with the powder coating aims to ensure that it will be a while before you have to consider going for another bike rack.
That's not all, as the bike is easy to assemble, and it shouldn't take you more than five minutes to complete the process. Further, you can move the hook up and down to adapt to different frame sizes.
Lastly, the product is satisfaction-guaranteed to give you the confidence that you have invested in a high-quality unit.
Pros
Protects the bike paint
Solid construction
Satisfaction guaranteed
Cons
8. Allen Sports Premier Locking Tray Rack
With the locking tray rack by Allen Sports, you won't have to worry about your bike falling off from your car's receiver hitches. This is due to the hold-downs that secure your rack and bike firmly onto the hitch.
What about the construction? Here, the alloy steel and aluminum combination gives you a durably solid yet lightweight unit that won't put too much load on your vehicle.
Also impressive is that the rack can carry two bikes, each weighing 40lbs plus can accommodate wheelbases of 35"-50".
The assembly shouldn't worry you since all the tools needed for the process and the instruction manual are included in the package.
And when you are done using the rack, you can easily fold it against the vehicle for convenient, stress-free storage.
Pros
Lightweight
Excellent customer support
Easy assembly
Cons
Hitch Rack Vs. Roof Bike Rack: Which One is Better for your Tesla?
Besides the obvious difference in the locations where you will mount the two racks, most of us can't distinguish these two models in terms of what they have to offer. So, we decided to divulge some details regarding the two types of racks and their benefits.
Let's start with the hitch racks, which tend to be well-built and more durable. Further, they have a larger load capacity than other types of bicycle carriers.
However, if you intend to use the rack a few times in a year, hitch installation may not be the most practical option for you.
With roof bike racks, you can expect full access to your vehicle's rear trunk. But, it has its fair share of drawbacks, such as more wind noise, difficulty in mounting, and reduced height clearance.
So, compare the pros and cons of the two types of racks to determine which one works best for you.
How To Choose The Best Bike Rack For Tesla
If you are wondering how we arrived at our choice of top products, this section aims to make things more transparent for you.
We have included some of the features you should focus on as you search for the bike carrier to give you the best service.
Bike Capacity
How many bikes can your bike rack accommodate at a go? Your ideal capacity will depend on the number of bikes you need for your trip, including those for your companions.
If it's only you and your partner on the trip, there would be no reason to invest in a four-bike rack.
Durability
Nobody wants a product that will break apart after a few uses. To be sure of the unit's longevity, look at the quality of materials used to make it. Some of the common options for durability include steel and aluminum.
Warranty terms
The warranty is often an indicator of how long you expect the rack to serve you. So, longer warranty coverages are always better, plus you should take your time to read the conditions of the policy.
If you find them favorable, it should give you a hint of the carrier's quality.
There are many other factors that you could pay attention to as you search for the best bike carrier for your Tesla Model Y. They include:
The brand
Ease of installation
Type of rack
Security features
Frequently Asked Questions
In this section, we hope to put to bed any other query that you may have on the topic.
Should my bike rack come with locking features?
If you frequently drive through insecure neighborhoods, investing in a bike rack with security features would be a good idea. This would help on keeping your bikes and carrier safe.
Between a thick or thin-framed bike rack, which one is better?
It all depends on the bikes you need to transport and your budget. In general, thin-framed racks are lighter and ideal for holding only two bicycles.
On the other hand, the thicker units are suitable for holding four bikes, although they are bulky and pricier.
Which are the top brands of bike racks to go for?
Some of the names that would assure you that you are investing in a high-quality product include Thule, Allen Sports, Yakima, EcoHitch, among others.
Final Words
If finding the right bike rack for your Tesla Model Y was a complicated affair, we hope this piece has made things easier for you.
With all the information we have provided, your knowledge of bike carriers must have improved to put you in an excellent position to make the right choice.
All the best in your shopping!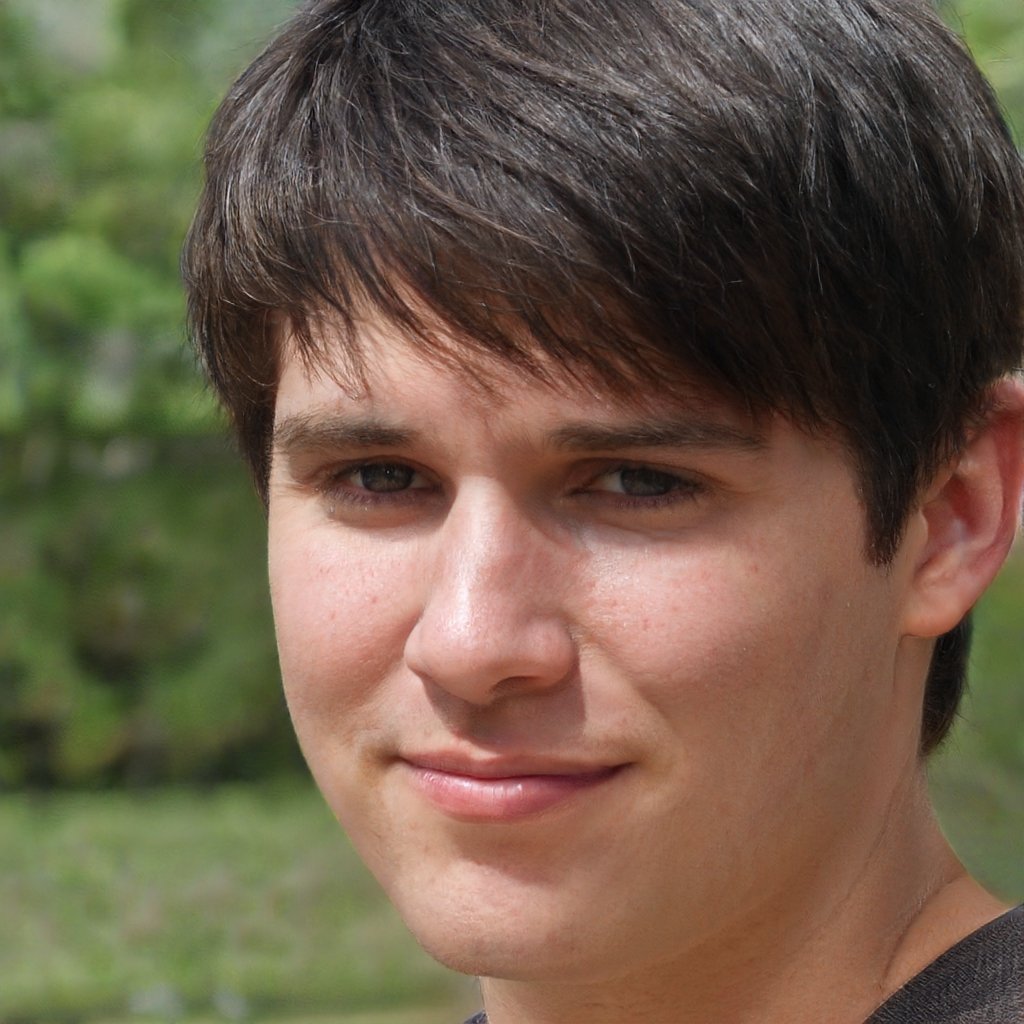 I'm William Guzenski, ASE certified master automobile technician & automotive expert. I love to attend race events and car shows throughout the country. I also loves to travel 40-foot motorhome, exploring abandoned mines and ghost towns. I'm currently building another car for Bonneville Salt Flats and will be campaigning a drag car at several events.